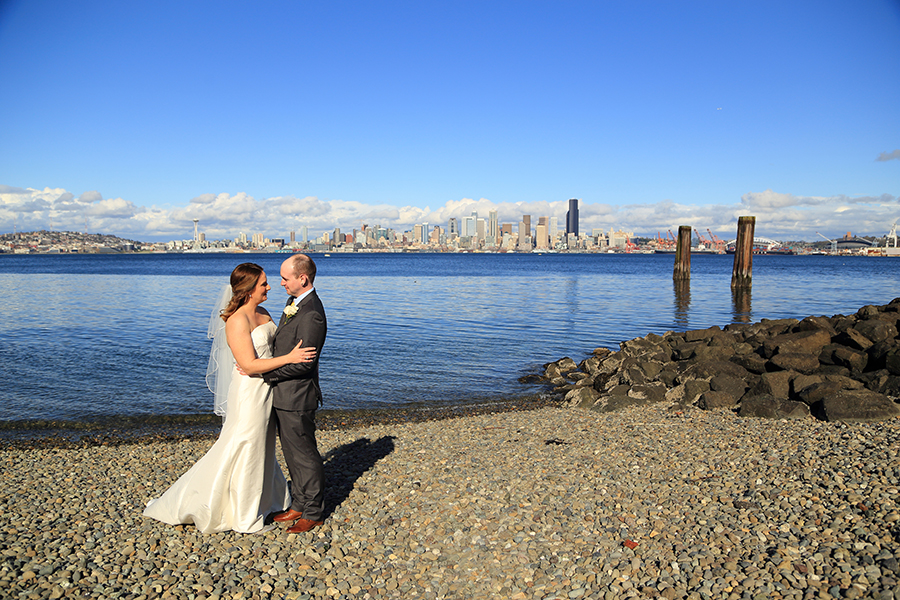 Heather and John, I'm pretty sure, have a connection in Mother Nature's office.  I'm still stumped at how they managed to get a beautiful, sunny, gorgeous day for their wedding at Salty's on Alki when the forecast for the Seattle area was calling for rain and some cloud cover.  But what an awesome day it was!!
Salty's on Alki was the perfect spot for their wedding!  The room was big enough to accommodate their guests, but it never felt empty for their semi-small wedding.  The bride and groom decided to take advantage of the nice weather, and held their ceremony on the deck overlooking the Seattle skyline.
And now, for the pictures!