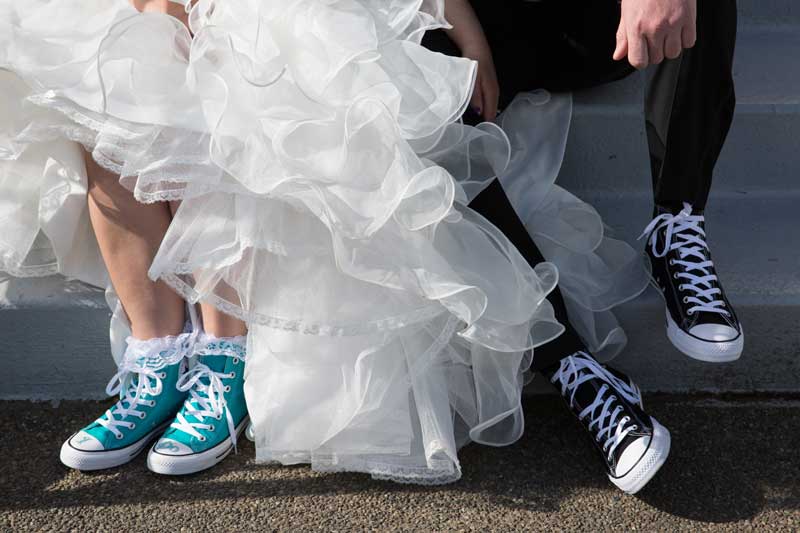 I met Jenn and Chad back in 2015 as they were starting to plan their wedding.  We had a totally fun engagement session on the campus of UW, and you could just see how much they were in love.  To top it off, they wanted to use their engagement photos to make a special announcement beyond the wedding.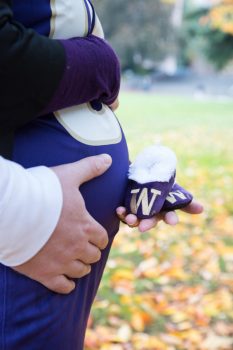 As it turned out, dealing with a newborn while wedding planning was a little more hectic than they imagined, so the wedding was delayed while they focused on their amazing little man, and adjusting to parenthood.  So, it would come as no surprise that their little guy would play a pretty big part of their day.  He participated in their first look, served as ring bearer, and won over everyone with his big smiles (as he ran away, because that's what toddlers do).
Beyond the cutest kid in the world, Jenn and Chad had an amazing wedding.  The Hollywood Schoolhouse in Woodinville was the perfect setting.  Their gorgeous purple and creamy white color palette was so pretty against the exposed brick, and the chandeliers glittered away.
But that's enough talk – here's the pics!