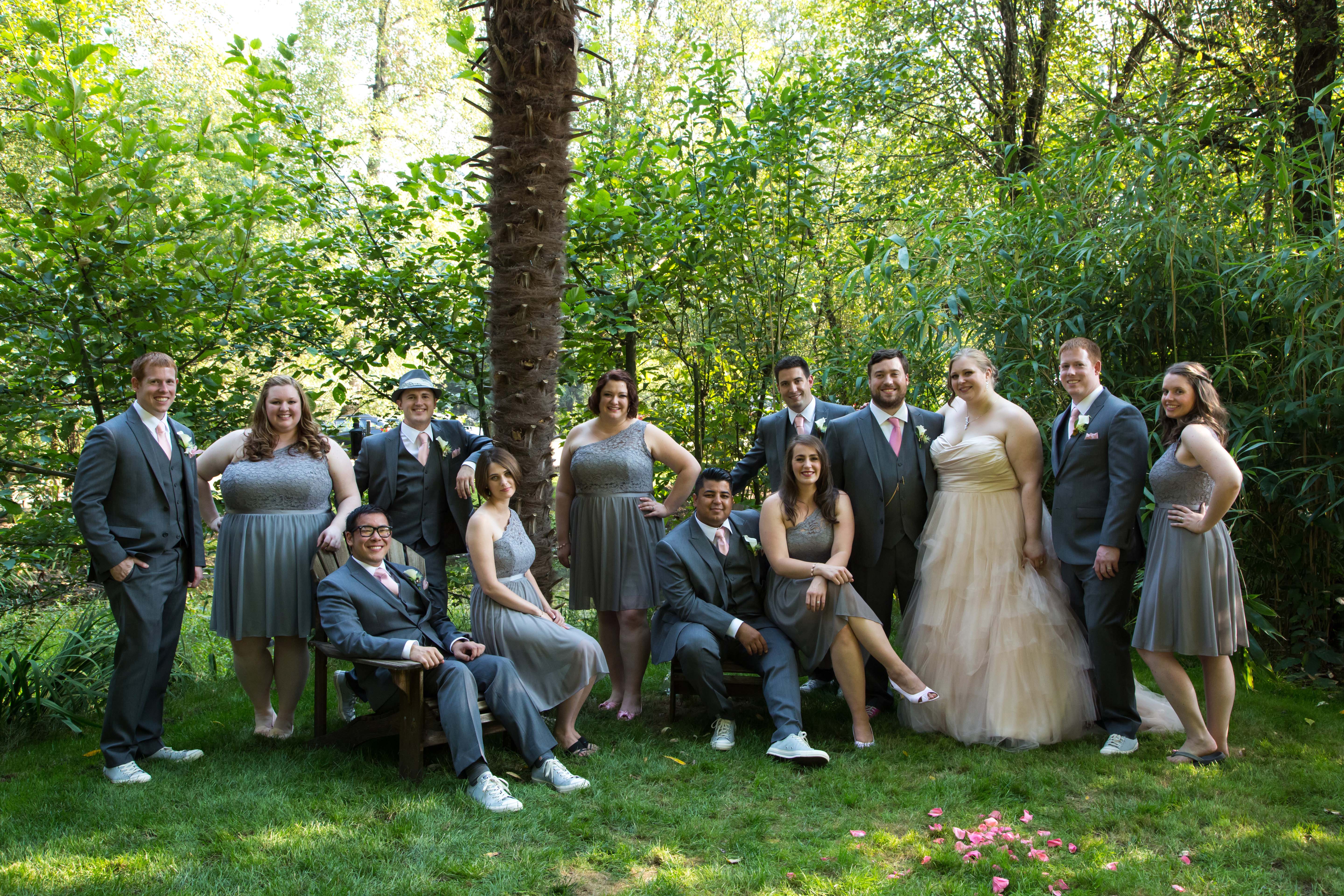 A clown walks into a bar…
…is actually the beginning of Jenn and Tommy's awesome love story!  Tommy and some of his family are Seafair Clowns.  After a long day of clowning, he went to a bar with some of his friends in full Buzz Lightyear clown regalia.  And sitting across the bar was a girl he couldn't take his eyes off of.  So he went over to talk to her, got her to sing some Journey karaoke with him, and before the night was over had her phone number.
His friends wanted to know if the number was real.  It was.  Despite the makeup and the crazy getup, Jenn was drawn in.  They went out again soon after, and they've been together since.  This last weekend, they got married out at Maroni Meadows in Snohomish, WA.  The picturesque, rustic outdoor backyard venue was the perfect backdrop for their afternoon wedding.
Their wedding featured lawn games built by Tommy himself, an amazing blush colored wedding dress, Star Wars Lego Mini Figures on all of the groomsmen's boutonniers, a punny signature cocktail, and a mini donut truck.  The day was full of laughs (from the flower girl sitting down for a break mid-processional, to the epic best man's speech roast of the groom, and the Ghostbuster's themed mother-son dance) and brimming with love.  It was exactly what I'd expect from a group used clowning around.
And now, for the photos!
Vendor Team
Photography: Melissa Miksch Photography
Venue: Maroni Meadows
Catering: Double Barrel BBQ
Donuts: Hot Revolution Donuts