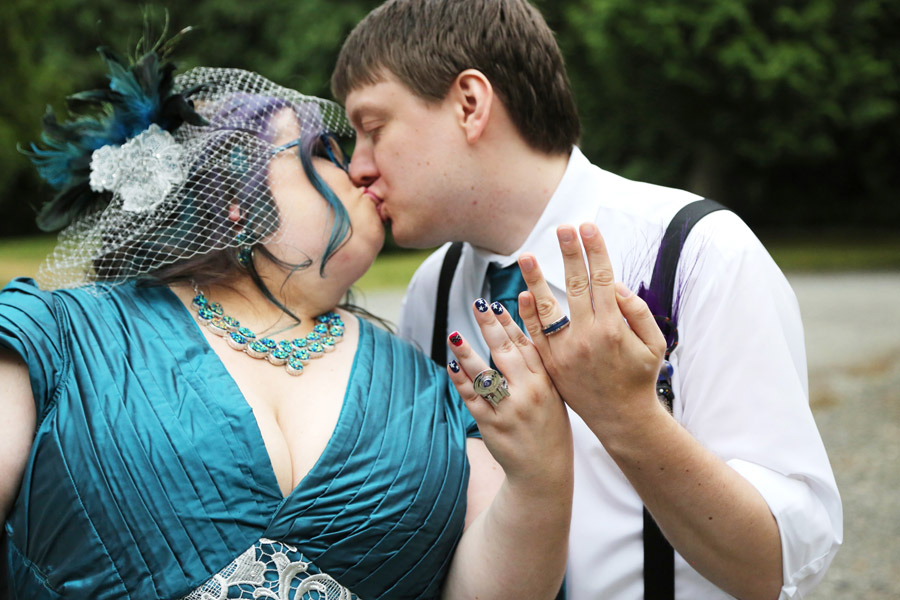 A light-up dress.  A blinking tie clip.  Centerpieces filled with D20 dice.  Chicken and waffles on the menu.  Kaylee's parasol. A Minecraft cake so epic the guests didn't realize it was cake.  Mario and Luigi as ringbearers. A grand entrance through a giant Stargate. Lindsay and Nathanael got married this weekend at DeLack Estates in Stanwood, and it was the geekiest most awesome wedding ever.  Because why choose one geeky theme, when you can have them all?
The guests were urged not to wear red shirts, for obvious reasons.
To make everything better, you could almost feel the love in the air.  Lindsay and Nathanael are SO in love, and as they danced their first dance to The Rainbow Connection and sang along to each other, it was perhaps one of the cutest moments of the night. But why take my word for it?
Here's The Photos!!
The Vendor Team
Photography: Melissa Miksch Photography
Coordination: Blush Celebrations
Catering: Blue Ribbon
Dress and Groom's Tie: Poppy Seed Roll
Rings: Paul Michael Design
Cake: Cake Noir
Photo Booth: Shutter Bus Co.
Hair: Paula Yahn
Makeup: Keirsten Peters
Venue: DeLack Estate