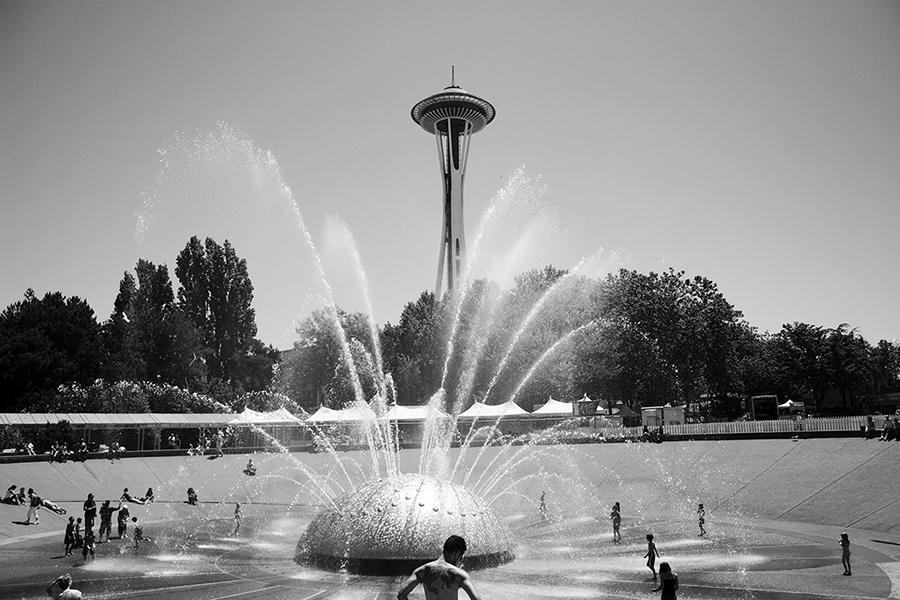 I love black and white photos.  My walls are covered with them.  Don't mistake this to mean that I think color photographs are second best, because I love color too.  However, there is just something about a well done black and white image that speaks to my soul.  Black and white photography was where I learned to be more than just a snapshot photographer, and it has always been a part of how I look at the world when I am photographing it, even when I am working in color.
First, some back story.  When I was a kid, my parents bought me a camera that took those old 110mm film rolls.  There was no ability to focus, you just needed to stand far enough back and the high depth of field took care of the rest.  I was the snapshot queen, and always watched my dad with his 35mm SLR with a little bit of wonder.  When I got into high school, suddenly I was allowed to use that 35mm.  My dad explained to me how the ISO speed of the film affected what you could do with your f-stop and shutter speed, and showed me how to manipulate them all until I was able to get that little red line to line up correctly in the light meter.  The manual focus on the lens was always tricky with my slightly-less-than-perfect vision, but I made it work.  I felt like a rock star, even though I still took mostly snapshots.  That camera went with me to football games, weekend parties, and on several international choir tours.
In college I got my first digital camera.  It was a Sony point-and-shoot with a 1.2 megapixel sensor, and while it was "handy", I never felt like it was a good substitute for that old 35mm.  I took both cameras with me to study abroad in France.  After my return, I wound up in a black and white photography class that covered everything from composition to the darkroom, still using that old 35mm.  And suddenly, I wasn't just a snapshot junkie.  I was being consistently artistic in a way I hadn't before.  I was head over heels in love with photography in a whole new way (and wishing mightily that I'd taken that class prior to my major trips abroad!).
Ironically, one of my favorite photos that I took during that class was taken with a "toy camera" that had no real focusing ability.   It was like being a kid again.  The photo is a picture of feet (mine and a friend's) in a fountain on campus.  There's just something about the sparkle of the water, the textures of the concrete, and the curved line that keep drawing me back to it.  But it is also an exceptionally well balanced black and white image chock full of greys.  My other favorite is a nighttime photograph of a bridge in Newport, OR.  That photo is completely different, with much more stark blacks and white.  However, the context of that photo called for that level of contrast.  Both of these photos were the labor of love in a darkroom full of nasty chemicals. But what ultimately made them special was that attention to the balance of blacks, whites, and greys.
(These are scans of the images from a very old scanner, so pardon the image quality.)
 Our photography professor used to always tell us to shoot for the greys, develop for the blacks, and expose for the whites.  To someone who hasn't worked in a darkroom, he was essentially telling us what we needed to do in each step to preserve the most amount of detail at all stages of the photographic process.  While his advice may not directly translate in the age of digital photography, I have never forgotten the importance of a well balance image that retains detail across the spectrum, with rich blacks, bright whites, and lots of greys throughout.  Not all black and white photos are created equal, and there is no batch process that is unequivocally correct for every image.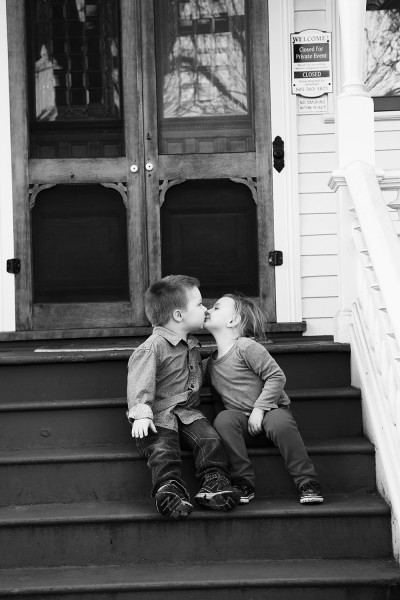 My photography has grown a lot since those days back in college, and I've now converted to fancy digital SLRs.  But my eye for what makes a good photograph has always had a foot in the black and white film world.  Interestingly, I have found that it has only strengthened my color photography, helping me take photos that are full of contrast and detail as well as beautiful color.  In my opinion, though, a good black and white photo has a timeless elegance that is hard to beat.  That is why I put so much effort into the black and white images that I deliver to my clients.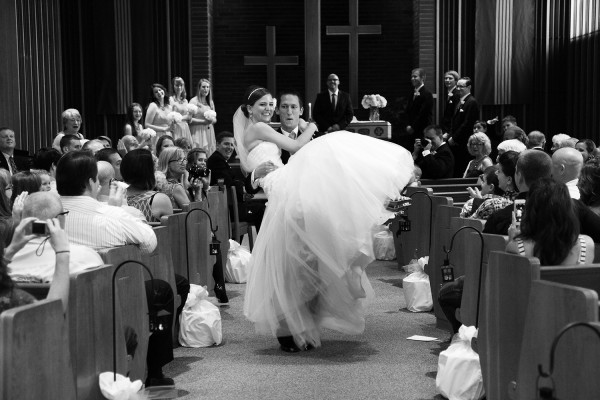 At Melissa Miksch Photography, every client receives digital copies of their images in both color and black and white.  We pay special attention to our black and white images to ensure that each photo is optimized to be the best black and white photo it can be.  You can't get that through a basic converter.  Yes, it is true that some photos will look better in black and white than others, and the same goes for photos in color.  That is why we do what we do, so you can decide what you truly love for each unique image.