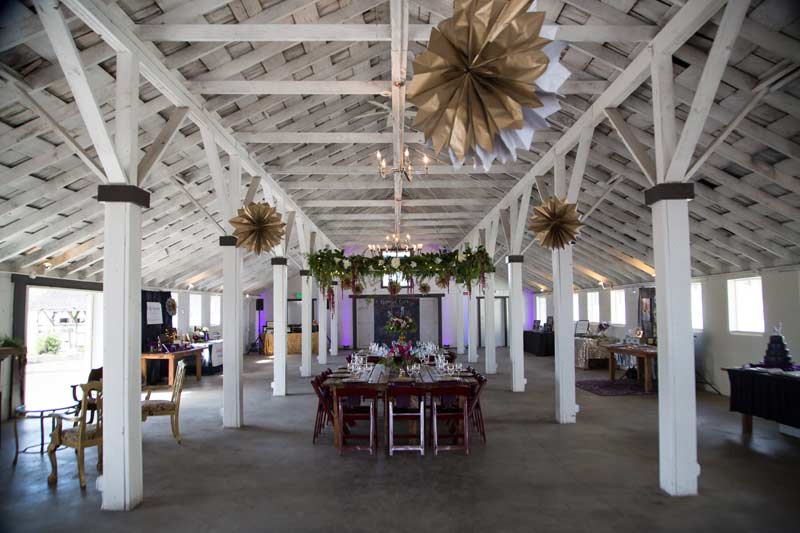 This weekend was the 8th annual Snohomish Wedding Tour.  While Seattle was setting record high temps, we were roasting having a blast out at Dairyland.  We'd set up a pretty rad theme, and seeing it all come together was super amazing!  Galaxy print, stars, and pop rocks took center stage as we took the theme of "Universal Love" and had a ton of fun interpreting that into a cohesive mock wedding to show off to the guests.
There were so many great things – a hanging flower installation that was the talk of the day, free neck trims from Tied Knot for any guy that wanted one, star shaped crackers and a fresh ceviche bar, storm troopers on a galaxy cake, an awesome mix of tunes, and a nice cool breeze once in a while that kept us all from completely melting.  There was so much more, but I'd rather let you see for yourself in the photos.  :D  In the meantime….
A shout out to all my fellow vendors who helped make the day totally epic (in random order):
Love Blooms Wedding & Event Design
Tied Knot Gentlemen's Grooming
And now – for the photos!