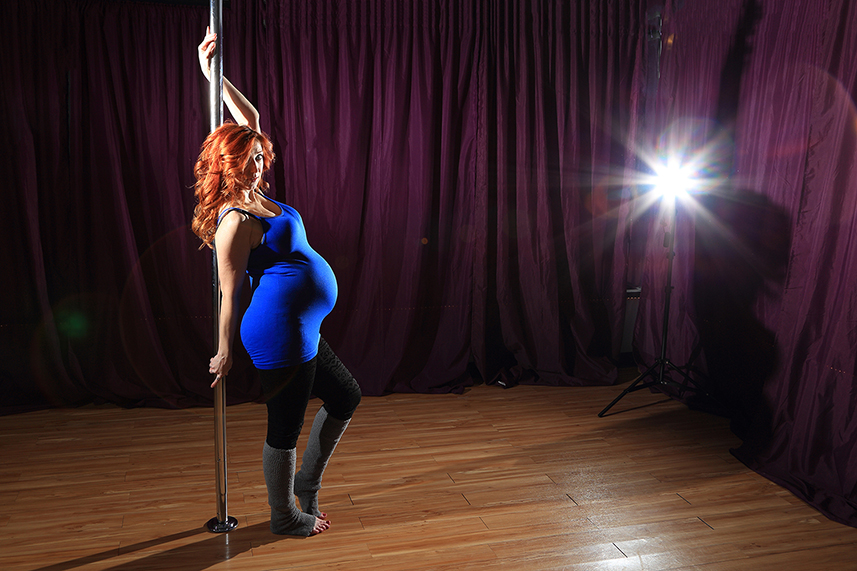 It isn't every day that you get to do a session that makes you giddy with excitement.  But when I started talking with Angela about her maternity photos, I knew that her session was going to be one of those times.  Why?  Because Angela is a pole fitness instructor at Writhe Pole in Everett, and we decided to use the pole for her maternity session.
Our session started out with some booming music, and Angela dancing.  It was simply amazing to watch as I clicked away.  (I was barely walking normally by seven months with my kiddo, so I was pretty impressed!)  We then broke out my lights and had fun with some off-camera flash for a bit extra drama.
The result was nothing short of awesome.  Angela's photos are proof that pregnancy is sexy, and doesn't have to make a woman feel like she is any less than her normal self (even for those of us who don't have the ability to spin around on a pole at 34 weeks).
And now, for the photos!