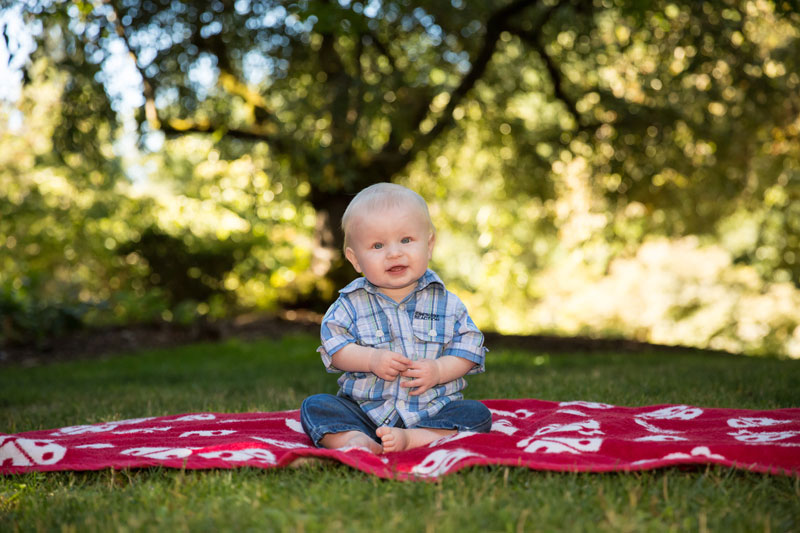 Anne and Jon got married a couple years ago at the Arboretum. When Anne found out she was expecting, we made a second trip out to take some maternity photos there as well. So it only seemed natural to visit again and get their first family photos done.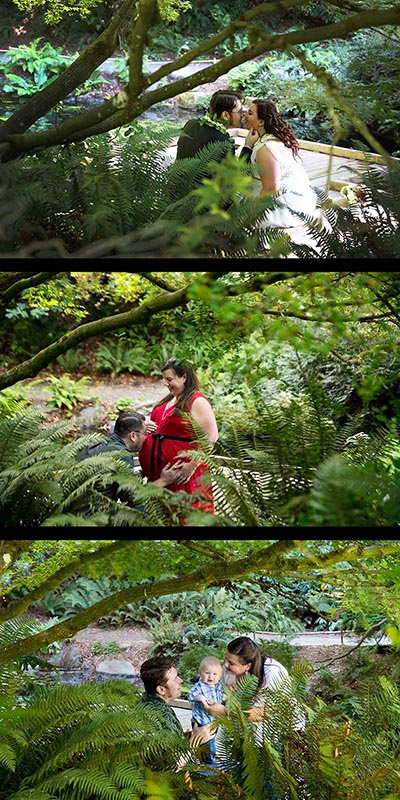 Anne also brought along a family blanket that has been around for years and year to take his photo with as well. There was just all kinds of sentimentality going on.Their little boy, Anthony, is absolutely adorable. He's basically gone straight from immobile to walking, which has his parents in all kinds of smiles. His big toothy grin and bright blue eyes just light up when he giggles, and it's so cute.
Check out the cuteness!