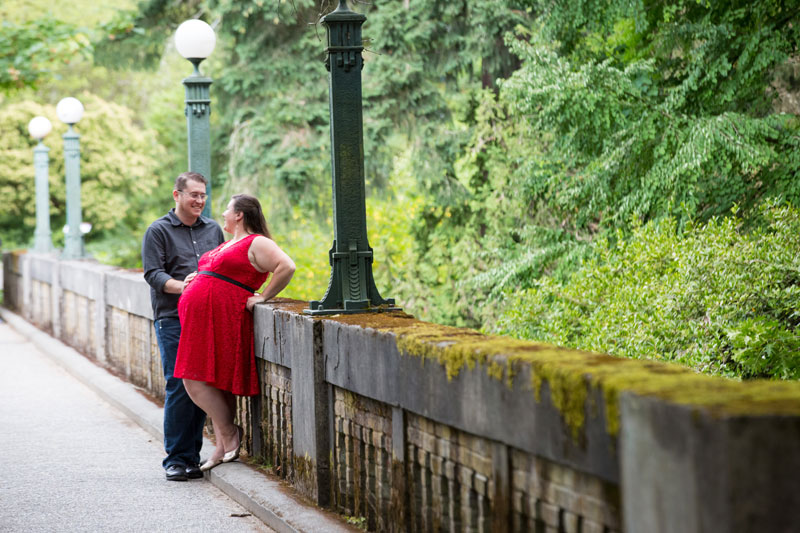 You may remember Anne and Jon from their awesome 2014 wedding that we captured for them.  Or maybe you recognize them from Anne's sister's wedding from this spring.  We love it when we get to work with our client post-wedding, either for family events, or for documenting their own family.  So of course we were thrilled when Anne asked us to do her maternity photos!  And just to add a bit more romance and nostalgia to the shoot, Anne and Jon chose to get them done at the Washington Park Arboretum – the very place they got married!
At 8 months pregnant, Anne was such a trooper as we wandered around visiting a few of the places that we'd taken wedding photos.  She absolutely killed it in a lacy red dress for the beginning of the session, and then changed into a more fun and casual look with the perfectly tummy-hugging black tank and floral top.  Jon even broke out the Hawaiian print, which also hearkened back to their wedding day.
Seriously, it's so cute that I just can't even….  Oh, and they don't know the sex of the baby yet.  They want it to be a surprise.  Seriously… sweetness overload!
Here's the Photographic Evidence!