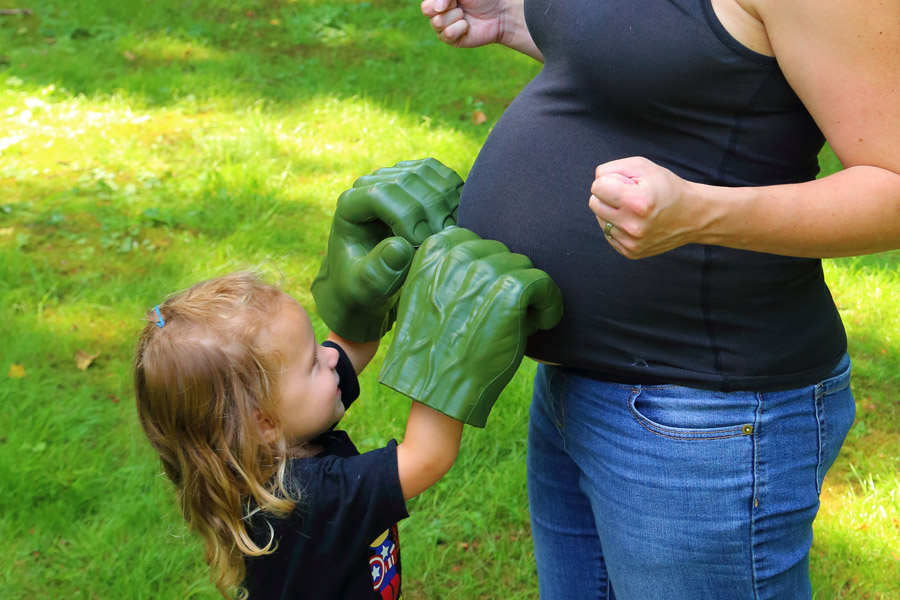 Ashley and Kyle are getting ready to add to their family.  Their daughter, Christine, is three years old, and a HUGE fan of all things super heroes.  I'm pretty certain she's pumped that she's getting a little brother that will be sure to battle her with all the Hulk fists mommy will buy.  So, when Ashley and I were planning on a quick maternity session, a super hero theme just naturally fit!
On the day of, I was happy we hadn't been going for sweet and sentimental, because we got hit with a strong case of threenager!  :)  But I think we got some great shots, anyway. My favorite is this composite!
And now, for the rest!