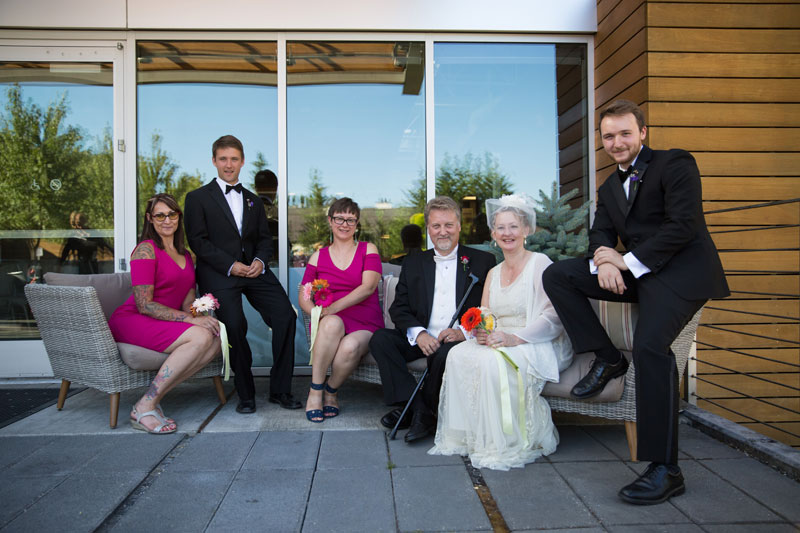 Caroline and Walt got married in January on a cruise ship. The pair loves to travel, and it was a fitting location for them to share their special day together. However, they also wanted to celebrate with their family and friends. So, they planned a vow renewal and wine-soaked party to follow six months later. That party was at held at the Novilty Hill Januik Winery in Woodinville at the end of July on a perfect summer evening.
Their table "numbers" were actually names of islands that they've traveled to together, and their cake was topped with a pair of flamingo ornaments that, as Caroline described them, looked pretty much like her and Walt dressed up for a fancy dinner on a cruise. (Caroline has quite the extensive flamingo collection, and the toppers were kept a secret from Walt until the big day.) There were a couple hiccups, but their planner Emily, from Prudence & Sage, made sure that nothing spoiled it for them – she's kindof a rockstar.
Their wedding was so wonderful and full of friends and family of the couple laughing, drinking, dancing, and generally enjoying themselves. It was so wonderful getting to know them, and we look forward to spending more time in their company in the future.
Now… for the photos!!