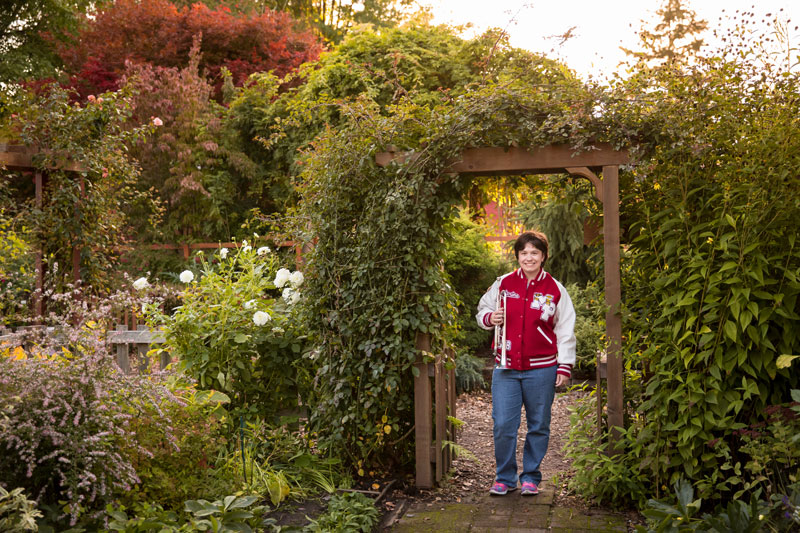 Have you ever seen that meme that shows a picture of a lake with orange and yellow trees reflecting in the somewhat still surface, and it says "My favorite color is fall"? Well, my favorite color happens to be rainbow (or glitter, though my kid insists that glitter isn't a color)…. but my favorite season to photograph is most definitely fall. You don't have to look far to find a great background – at least not here in the PNW. So, when I get seniors who want to do their photos in the fall, it makes me do a little happy dance.
Catherine is a senior this year at Marysville-Pilchuck. She loves to read, is a fully decorated Girl Scout, plays trumpet in the marching band, and has an infectious laugh. Along with her instrument and a book to use as props, she also brought along a skeleton to include in a photo – which made my day. We hit up Jennings Park, which was full of gorgeous fall color. It was a beautiful day, and the golden hour sunlight just made things sing.
Can you find the Skeleton?