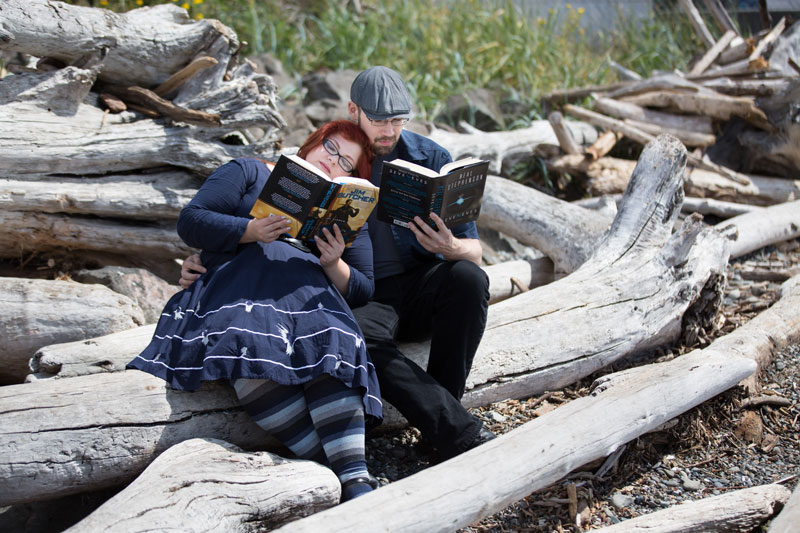 Christina & Greg have been together a LONG time.  They're the romantic type – the kind that get married on a Wednesday in the mountains because it's the anniversary of when they became a couple.  So really, it was no surprise when Christina said that Greg wanted to focus their engagement session on Constellation Park in Alki.  Why?  Because that's where he proposed, of course!
Sitting in Top Pot a half hour or so before our scheduled meet-up time, the skies opened up.  Buckets of rain came pouring down.  Oh, how wrong the forecasters were that hadn't called for rain for another several hours.  As I enjoyed my donut and pondered our options for a more covered shoot, the skies started to clear.  Sure enough, by the time they walked through the door, it was over.  And we had a gorgeous, sunny, shoot with lots of interesting clouds to make the skies above Puget Sound pop.  As an added bonus, we even managed to capture the Blue Angels Seafair airshow over the Seattle Skyline at the end of our afternoon together.  It was a perfect way to wrap things up!
It was such a fun session, and we're totally looking forward to their wedding this fall out at Hurricane Ridge!
And now – for the photos!