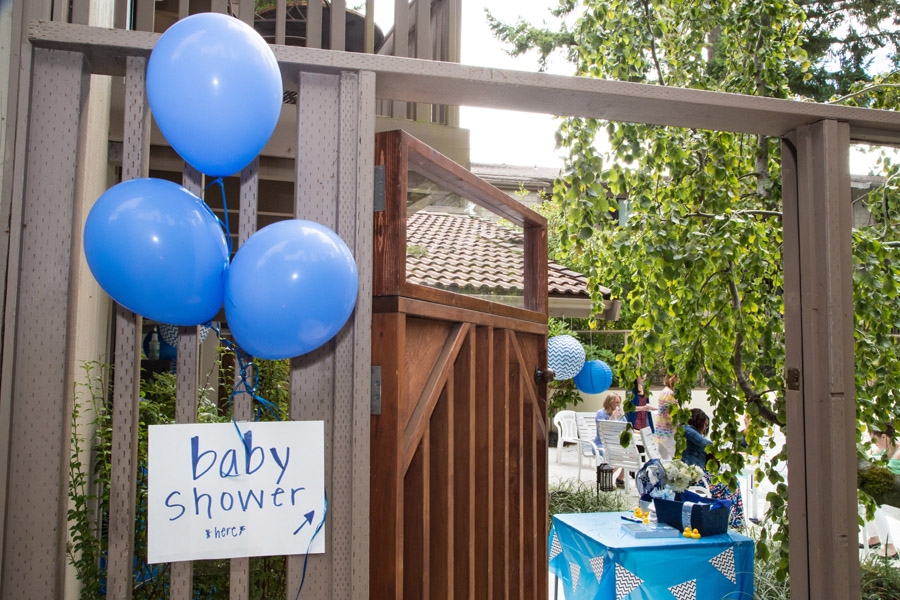 Dani & Johnny have been so excited the last few months as they prepare for the newest addition to their family: a baby boy!  On Sunday, amidst the sounds of a crew trying to remove a fallen tree (a victim of last weekend's storm), and despite the ever-present threat of rain, friends and family gathered to wish Dani well as she makes the journey to motherhood.  There were lots of laughs as tales from the moms in the room were shared.  Hugs were the currency of the day.  And the macarons were delicious!
Congratulations to Dani and Johnny – that little boy is going to be so lucky to have you!
And now – for the photos!