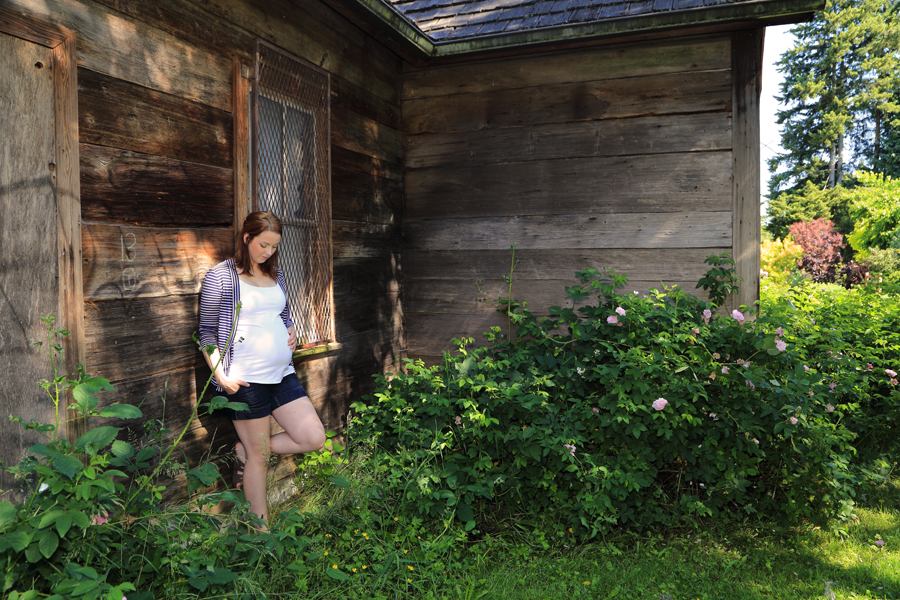 Emily and Andy are about to be parents!  They're expecting a baby boy sometime withing the next six weeks or so, though Emily is pretty sure it will be sooner than that.  Little Andrew James II is measuring big for his gestational age, and the docs have told Emily to take it easy as her body has been gearing up ahead of schedule to evict the little guy.
We spent the morning together out at Jenning's Park in Marysville.  The garden there was in full bloom, which is always fun to take advantage of.  Emily and Andy are big on sustainable living.  They grow a lot of their own food, have backyard chickens, and always strive to live simply.  The test garden and homestead were a perfect location for bringing that feel into their photos!
Emily and Andy were both great to work with!  I hope to have the opportunity to do so again!
And now, the photos!!
PS – Emily is a wedding planner, dress re/maker, and generally awesome person!  Check out her website – thriftybeginnings.com