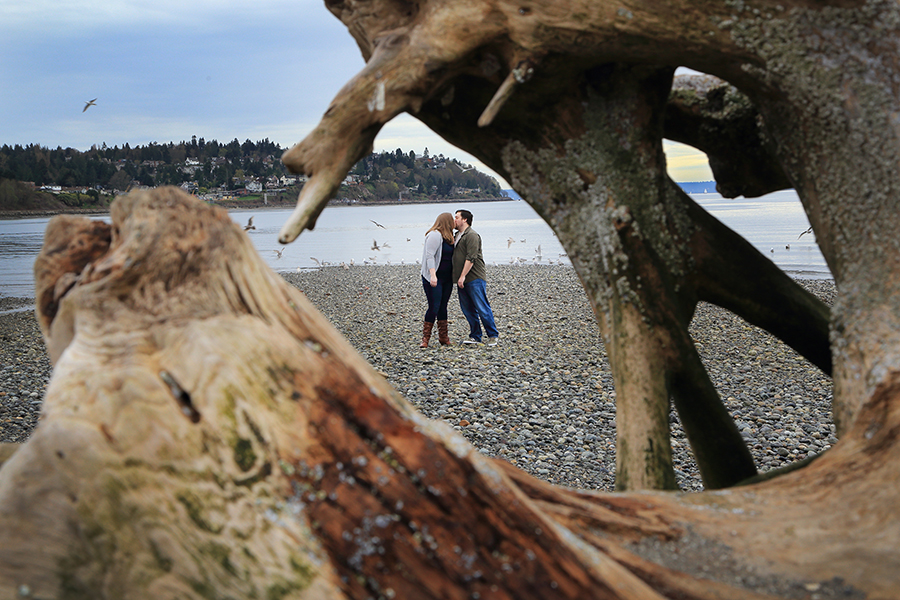 Because I said so.  The End.
Alright, I'll be serious.  Well, not sarcastic at the very least.  That's all I can promise.
Let me tell you a little story.  When I was 24 I worked at a photo studio part time.  It was one of those mall studios that tried to be a little more upscale than the department store chains, and while working there I actually learned a lot about photography and posing.  But I was also working on my second college degree at the time (nope, 1 degree just doesn't cut it for this girl!), and a job with better hours and no commute came along and I needed the money.  Besides, I didn't really get along with the new assistant manager.  So, despite the fact that it was a non-photography-related job, I took it.  Before leaving the studio, however, I'd purchased a photo package and then never got around to using it.  Fast forward a year and a half, and I'm engaged.  My mom is pestering me to go get engagement photos done, and to use the package, but I just didn't want to go back.  And I never did.  We never scheduled an engagement session with the woman we hired to photograph our wedding, either.  And I regret it.
In retrospect, I've realized that engagement photographs weren't just about having something to put in that signature matte at my wedding (although would have been nice too).  They are about capturing you as a couple in that little magical bubble of time where you're anxiously awaiting making a life together, and madly in love.  I have snapshots from that time, but I wonder what a professional could have done.  You were right, Mom.
But there's more to the puzzle.
Wedding photographers know that doing a couple's engagement session before the big day will bring a host of benefits to both the engaged couple and the photographer.  On the couple's side, you get to practice being in front of the camera and getting relaxed.  You are going to spend a LOT of time on your wedding day smiling at the lens.  Practice at being relaxed will get you better photos.  If you do your engagement session with your wedding photographer, you will also get the benefit of getting used to her/him.  Our wedding photographer had a big personality, and while she didn't phase me (in fact, I still think she was awesome), it took my husband's family a bit of time to adjust.  If we'd done an engagement session, we might have known to prepare them ahead of time.  And that chance to get used to each other is a huge benefit to the photographer as well.  When we have a chance to learn what makes you relax (or what makes you uncomfortable) in front of our camera, we know what to do on the wedding day.  And that's a huge bonus.
And here's one last tidbit I almost hesitate to share with you.  But, you can always use an engagement session as an audition for a photographer you aren't 100% sure about.  The session will tell you a lot about your comfort level with them, and their talents.  You'll see how they capture YOU, not just the people they have chosen to place in their portfolio.  That may help you decide whether or not to invest in them for your wedding.
At Melissa Miksch Photography, we encourage all of our couples to do an engagement session if possible.  We understand that sometimes distance or tight schedules simply do not allow this, but do it if you can.  You won't be sorry.
To see more of our fabulous engagement photos, be sure to check out our showcase!