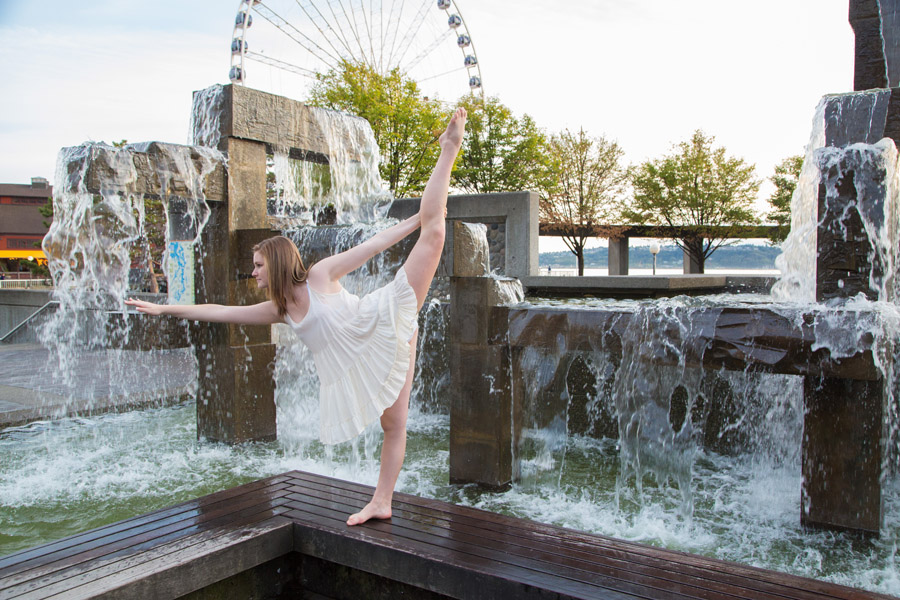 I've known Hannah since her days as a flower girl in her mom's wedding.

As you can probably imagine, it's hard to reconcile this adorable picture with the young lady that is in these photos from our dance-themed shoot in Seattle.  Or maybe it's just me.  Hannah is starting her freshman year of high school this year, but sometimes I have a hard time picturing her as anything other than this little fireball full of personality.
It is fun getting to watch kids grow in front of your lens, though.  It's part of what I love about our lifetime clients.  And since Hannah and her family have been around since the first year of Melissa Miksch Photography, she's one of the first to really make me feel old.  Then again, I guess it's just great practice for when we do her senior pictures in a few years.  :)
For our shoot, Hanna brought along a few looks and we hung out at Pike's Place and the waterfront during golden hour and sunset.  It was so much fun, and I've definitely decided photographing dancers is fun.  Now if only I could figure out how to make more people throw their leg up in the air over their heads…. pretty sure that isn't going to happen.  heh
And now, what you've been waiting for!!