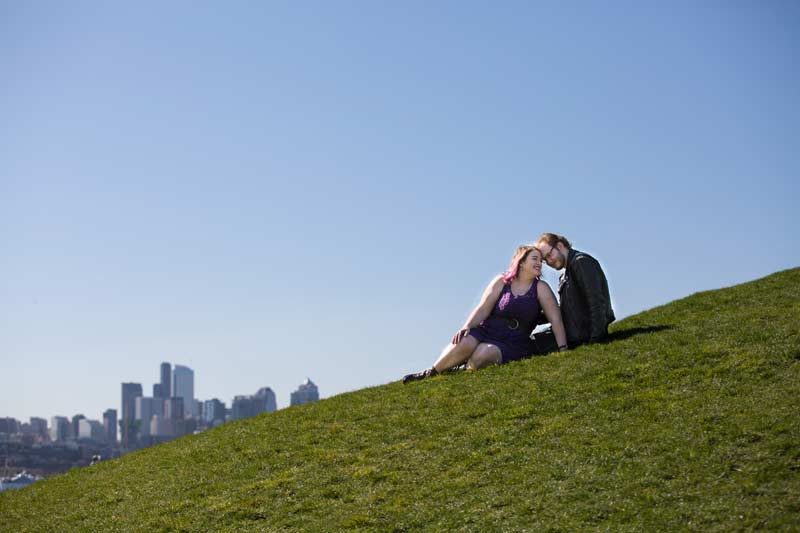 Hannah and Ian met us at Lovesick (the totally awesome alternative wedding expo).  Despite the fact that I was losing my voice and could barely talk, I really enjoyed chatting with them.  It turns out that they're getting married this summer at the same place Mike and I shared our own vows, and for some reason I just felt like we hit it off.  So of course I was thrilled when I heard back from them that they wanted to book!!
Their engagement session was so much fun.  We took advantage of the amazing Spring weather the Seattle area was blessed with last week, and hit up Gasworks Park on a quiet weekday morning.  They wanted to just have fun, and get used to being in front of the camera. I can tell that their wedding day is going to be a blast!
You've gotta love the fact that you can have one location that gives you an industrial feel, grassy hills, a beautiful skyline, and a scenic bridge and marina all in one somewhat small space.  Just one more reason being a photographer in Seattle is awesome.
Here's a few of my favorite moments from their session.