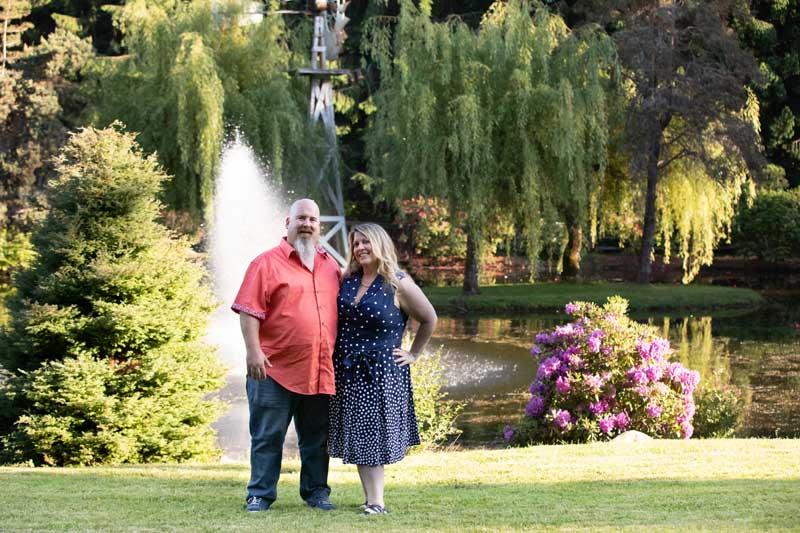 Jen and Steve are getting married this summer in the most laid-back, beer festival style wedding, and I just know it's going to be a party unlike any other. These two were SO MUCH FUN to work with. Jen brought along a portable speaker so we had tunes while we did the photos, and Steve is just a fun goofball. Also – check out their friend's property – I mean, if I actually liked yardwork I'd be all about having my own private pond.
Also, fountains that make rainbows at sunset guys. I mean – come on! August is going to be so much fun! Meanwhile… see if you can find the rainbows!
Here's my favs from their engagement session.