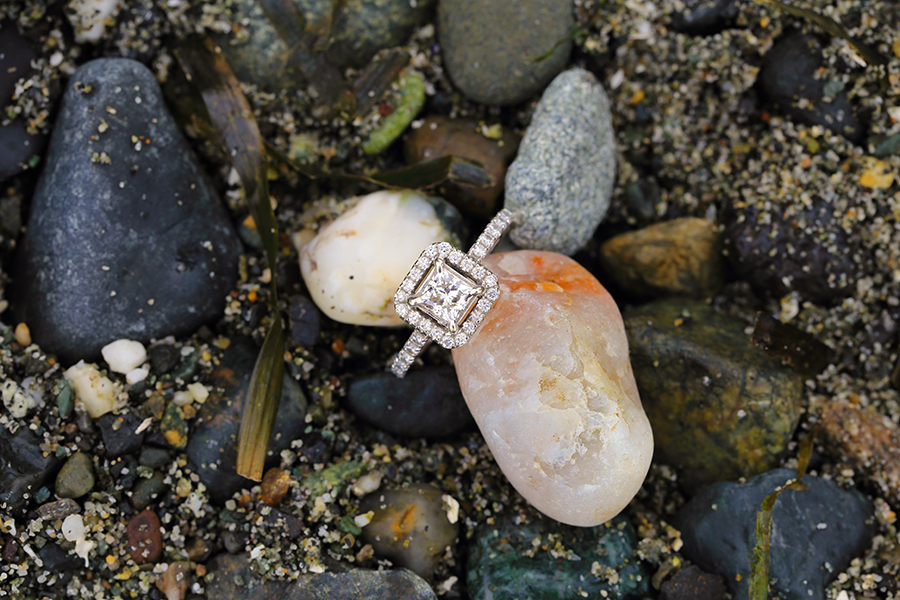 Jenn and Tommy met during Seafair. Jenn was out with some of her friends, and Tommy was taking in a drink after a long day of clowing around. And we mean that literally. See, Tommy is a Seafair Clown. And yet, despite that level of craziness he must have been putting forth that afternoon, he managed to get Jenn's number. The rest, as they say, is history.
We decided that working in a bit of the beachy outdoor goodness that makes Seattle such a great place to live would be perfect for their engagement photos. Sadly, Tommy left the makeup and giant shoes at home. But we did get into a few shenanigans. He even earned gold star status with me when jumped over the side of a foot bridge to rescue a piece of my equipment that fell into the stream!
Today's session out at Carkeek park was so much fun. Between the awesome water views, the beautiful lush green around the walking trails, and the sheer cooperation of the weather (that wasn't supposed to be as nice as it was) – we couldn't have asked for a nicer session. I have a feeling their wedding this summer out at Maroni Meadows is going to be a blast!
And now, for the photos!