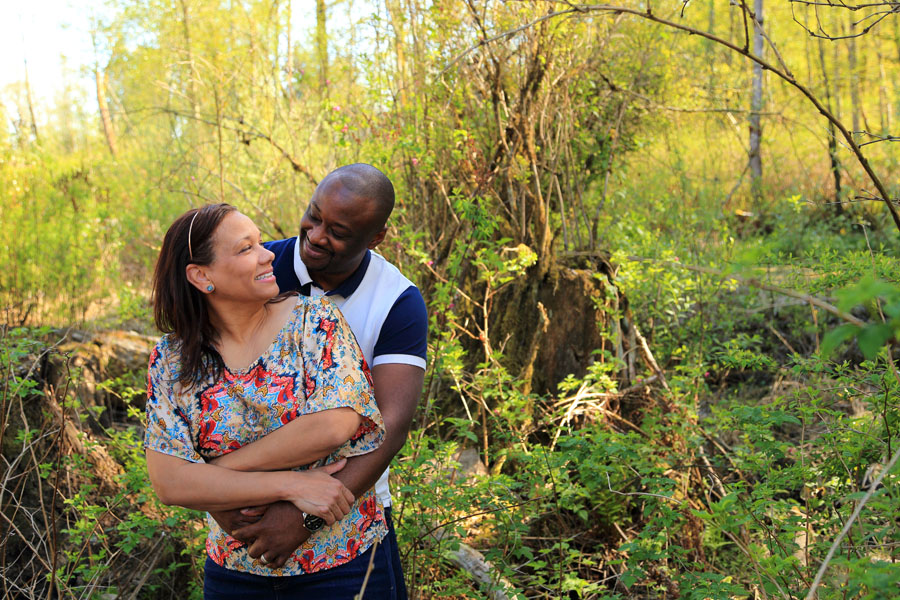 Last week Joshua called me with a plan.  He and his wife would be celebrating their third anniversary that weekend, and he wanted to surprise her with a photo shoot, since they'd never really had professional pictures taken.  I thought it was a fantastic idea, so we arranged for me to come out to their home on the afternoon of their anniversary itself.
From the photos in their traditional African clothes, to the pictures with their dog Frank, and even the pajama pics – Joshua had it all planned out.  It was so much fun working with them!  Here's to many more happily married years.
And now – for the photos!