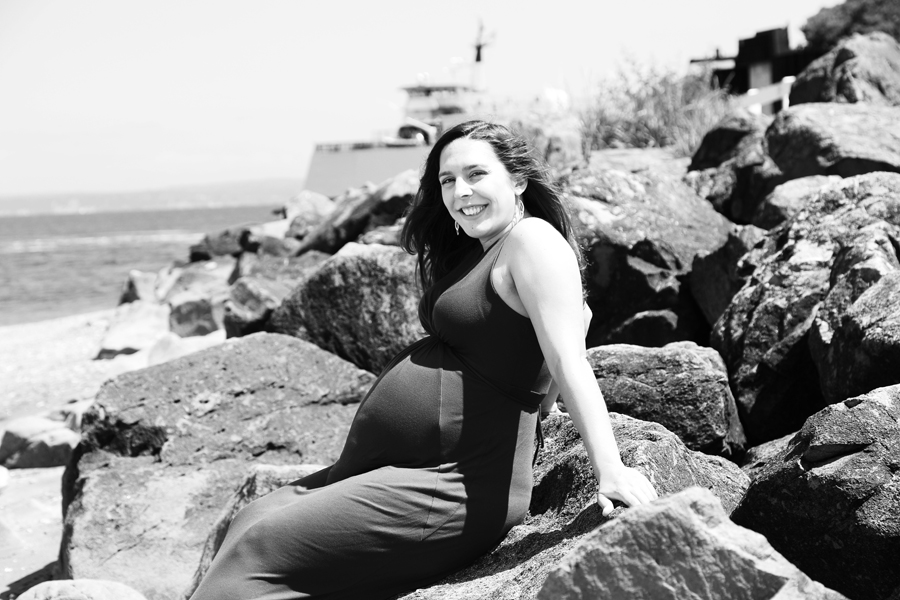 Kelly & Aleks are expecting a little bundle of joy named Leo in just a few weeks.  The first time parents are surely in for some sleepless nights ahead, mixed in with a bit of contentment and squishy feelings only a newborn can bring to your lives (all you with kids know what I'm talking about…).
The weather out in Muktilteo this weekend was amazingly cooperative.  The sun was out making everything warm, without being hot.  And the breeze coming in off the sound gave Kelly the best "supermodel hair" I've had a session blessed with in ages.  :)
It was so much fun working with these two, and I look forward to meeting Leo in a few weeks time!  I'm certain they feel the same way!
And now – for the pics!