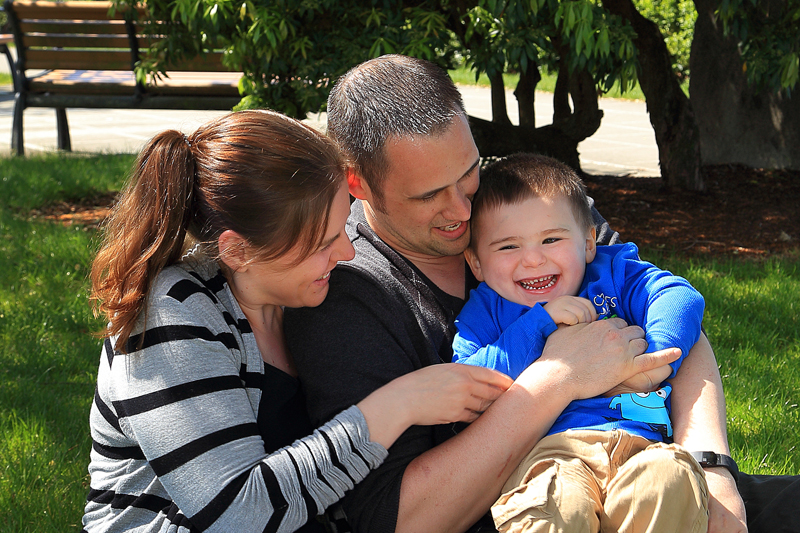 This weekend I got to take photos of Liam and his mommy and daddy for his third birthday.  Three years.  Where has the time gone?  I remember taking his baby pictures, with my two-month old in tow.  And now, in the blink of an eye, he's three.  She's three.  It's a bit crazy.
We took Liam out to Grand Avenue Park in Everett for a mini session this year.  He is easily overwhelmed by long sessions, so we decided to keep it short and sweet this time.  He ran around, danced to songs from Jake and The Neverland Pirates, and had a couple tickle fights… not necessarily in that order.  :)  If the pictures are any indication, he had fun!
And now, for a sneak peek!