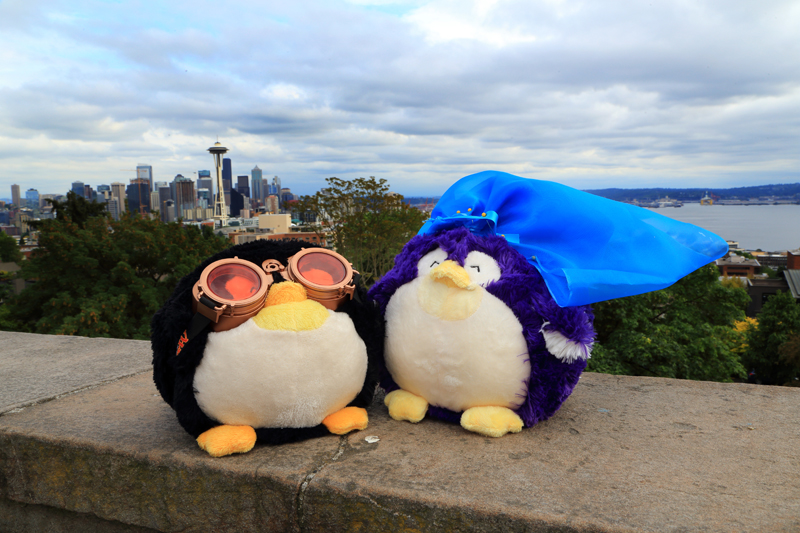 Lindsay and Nathanael are about as nerdy as you can be!  When we were planning for their engagement session, it was all about trying to figure out how to work in their geek sides so that they shined.  We decided that bringing some props would be the perfect solution – so Lindsay had some books for her, and a handheld game for Nathanael.  They also brought their totally adorable stuffed penguins (which will be featured at their wedding, too).
The pièce de résistance, however, was the engagement ring (design by Paul Michael Bierker).  Ladies and gentlemen… there is nothing geekier, sweeter, more awesome…. than an engagement ring modeled after the Star Trek Enterprise-D!  (Methinks they took the command "Engage!" seriously…)
And, just because I have to… we hope that Lindsay and Nathanael Live Long and Prosper.  :)
And now, for the photos!