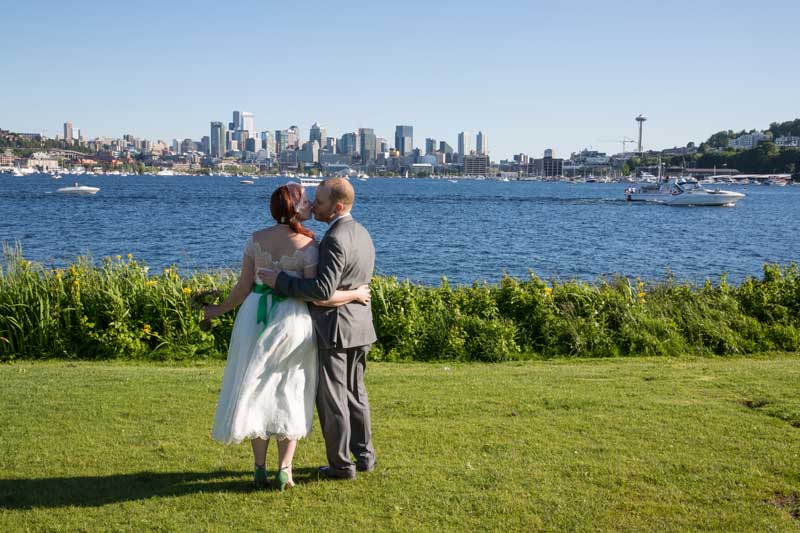 Lindsey and Nathan met through a mutual friend at a party (who this weekend got to serve as maid of honor at their wedding).  Despite living a few states apart, they knew that there was something there.  They bounced back and forth between visits in Colorado and Washington before Nathan finally decided to move for good to the PNW.  This last weekend, they made it official.  The dreary weather of the last few months gave way to a beautiful sunny weekend, just in time for their awesome Lake Union wedding on board the M.V. Skansonia.
After some photos at Gasworks park, the festivities got underway.  Lindsey's dad took part in the ceremony and walked us all through a beautiful Native American ritual – hence the eagle feather in Lindsey's hair toward the end of the ceremony. After a tasty dinner, and a couple lovely toasts, it was time for cheesecake and dancing.  I love it when our couples really make use of the dance floor to celebrate – and these two did not disappoint.
It was such a fun evening!  And man – you can't beat that view!!
Check out some of the photos!