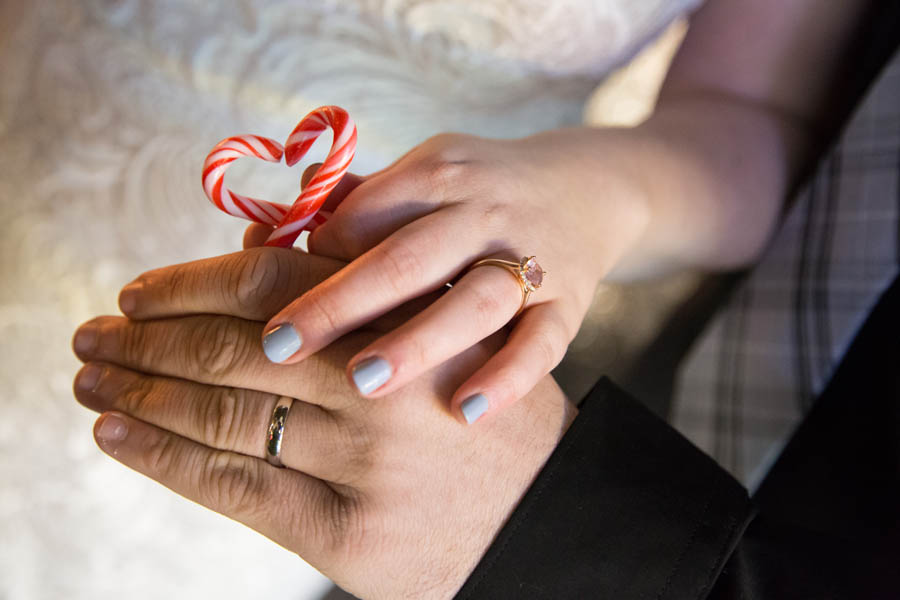 Lindsey and Tarek met online about two and a half years ago.  He was her first date – she was his second.  But sometimes, luck strikes early!  They didn't want to deal with the big crazy wedding, so they planned a small December elopement, with a Christmas flair.  They invited their parents and a few close friends, and met up at the Seattle courthouse on a drizzly Seattle afternoon just as the sun was setting.
Out of pure luck, they wound up getting married on the top floor of the courthouse, with an amazing view of Smith Tower, the stadiums, and lots of twinkling city lights below.  Everyone there wiped away at least one tear, but smiles abounded.  It was a beautiful, short ceremony, that ended with a show-stopping kiss!
We topped off the evening with a bus ride down to Westlake (I love adventurous couples!!), photos with the Christmas tree, and a carousel ride.  As they left to head away to their dinner celebration, I couldn't help but smile.  They are such an amazing couple, and we wish them nothing but happiness for the future!
And now, the photos you've been waiting for!