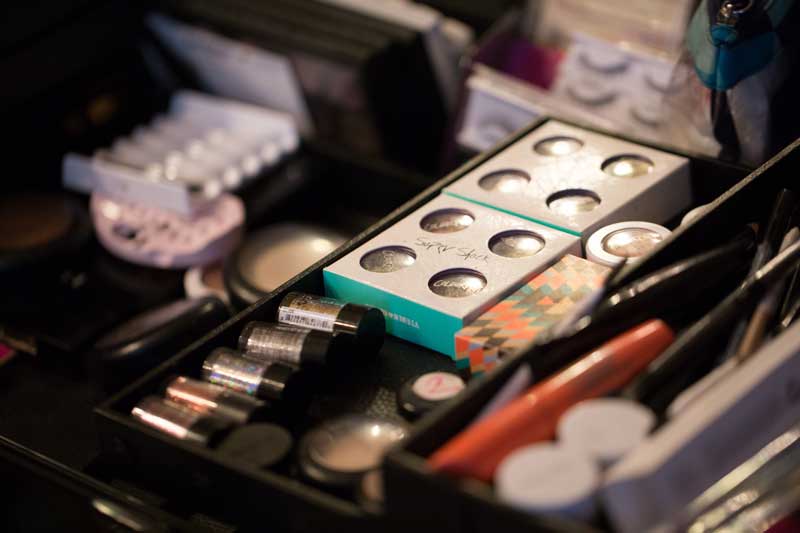 If there's one thing I can unequivocally say makes every portrait better – it would be makeup.  It brightens the eyes, softens the skin, evens tone and adds definition.  It's a miracle worker.  It's like Photoshop for the face – only better.
That being said, I know that there are a lot of people in this world that don't regularly wear makeup.  And really, there's nothing wrong with that.  In fact, many days I don't either (or if I do, it's a bit of mascara and that's it).  I understand that there are myriad reasons someone might not wear makeup, and each one is absolutely valid.  If you are uncomfortable wearing makeup, that is your decision.  
BUT – I urge you to *consider* wearing makeup when you get your photo taken.  Doing your hair nicely is a good idea too. (This actually applies to guys and kids, too…fyi.)
Exhibit A:
This is a photograph of my beautiful sister.  She has light eyebrows and eyelashes to match her blond hair.  Over the years she's fought dry and sensitive skin – and this winter has been not so friendly.  Her lips don't have a lot of natural contrast from her skin, and her roots could use a bit of a touch-up.  This is a great photo of her – she looks happy!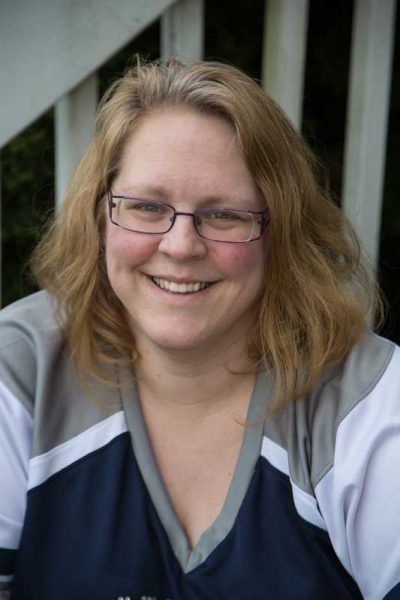 Exhibit B:
This photo is also of my beautiful sister.  It was taken about an hour and a half later in the same spot.  The only differences?  We'd straightened her hair, put on some root touch-up (it was actually just eye-shadow in some goldish browns), and she had her makeup done by the lovely Anna Corbeaux.  Her eyes pop, even behind glasses.  The added contrast helps the irises look more vibrant, even though the color is exactly the same.  Her skin tone is soft and even, with not a dry spot to be found.  Her cheeks are still rosy, but not splotchy.  Her eyebrows now help define her features, and her lips have just enough color to bring a little extra attention to her great smile.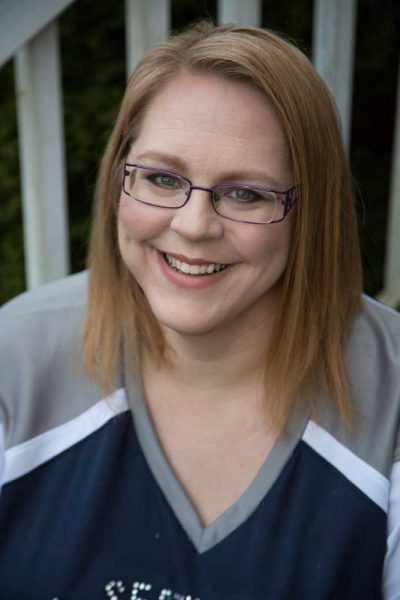 Aside from the fact that she looks about 10 years younger in the second photo, this isn't about outdated beauty standards, or you not being good enough.  If you want to get the best results possible out of your photo shoot, help your photographer out.  The eyes are the window to the soul, and you want to be able to see them and have them be the star of your face!  Get your hair and makeup done (or at least do them yourself if you're handy like that).  It doesn't have to be over-the-top to be helpful.
What To Do?
Suggestions for ladies:
Moisturize.  Then add foundation of choice with a bit of blush (and contouring if you're into that).  Go for a good dark liner and lengthening mascara on the eyes, and add a little bit of color to the lid.  Fill in brows as needed.  Get some light color and/or shine on your lips, just to help bring out the contrast.  Obviously, feel free to go bolder if you like.  This is my suggested minimum.
Suggestions for guys:
Moisturize.  Tinted moisturizer or mineral foundation will help even out skin without feeling too cakey.  Add a little brown eyeliner (not too heavy) and mascara just to help eyes stand out – especially if you have glasses and/or fair colored lashes.  Fill in brows as needed. Wear lip balm.
Suggestions for kids:
Moisturize if skin is dry.  Take steps to even out skin tone if necessary – may not be (kids tend to have great skin!).  Accentuate eyes as appropriate for age and gender.  A small sweep of blush adds a bit of life, especially for paler complexions.  Lip balm or rosy gloss is great for young kids.
Bonus – here's another set.  And one without her glasses.