Mary and Josh are the epitome of that perfect love story that you think only happens in the movies.  They lived in different states, but were set up on a date by friends who knew them well enough to know they were perfect for each other.  They've slogged through the long-distance deal before deciding to settle down together in Seattle.  Josh decided to propose on a trip to San Francisco with a gorgeous red spinel ring (red is Mary's favorite color).    Of course Mary said yes, and next year they're getting married at Dairyland in Snohomish.  We're sure their wedding is going to be full of creative and unique surprises.
For now, we're settling for these amazing enagement photos.  We met up with the lovebirds at Parsons Garden on Queen Anne in Seattle.  Between the beautiful garden itself and the gorgeous viewpoint looking out over Puget Sound only steps away, it was the perfect "secret garden" location for capturing the romance in the air.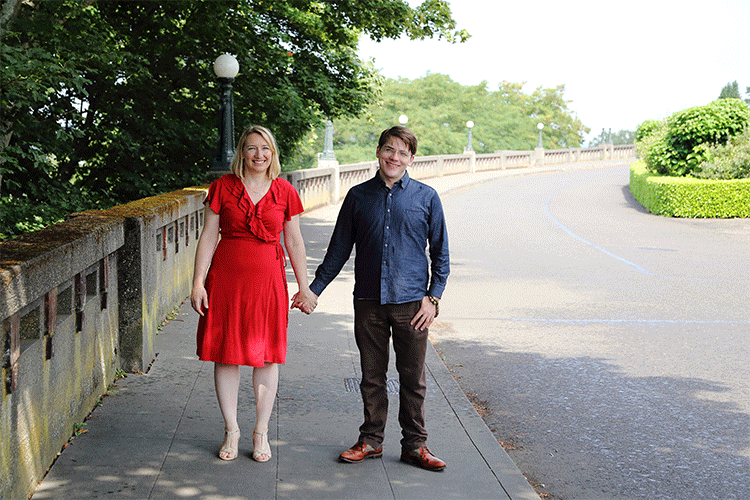 So, without further ado…
Here are some of our favorites photos from Mary & Josh's engagement session!