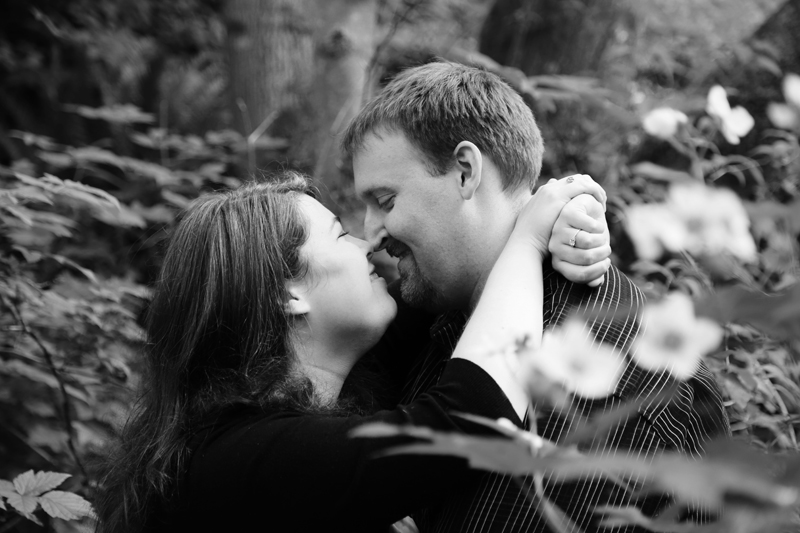 Megan & Tim booked us for their Labor Day weekend wedding last fall, but wanted to wait to do their engagement session once the skies cleared a bit, and the lush green, that the Seattle area is so famous for, returned.  They wanted a session with lots of trees for a backdrop, so I immediately thought of hitting up Carkeek Park for its woody feel.
Their session was so much fun to photograph – they were relaxed, a little bit goofy, and not afraid to nuzzle up for the camera!  I'm so excited for their wedding out at Tazer Valley Farm this September!
And now… The Photos!