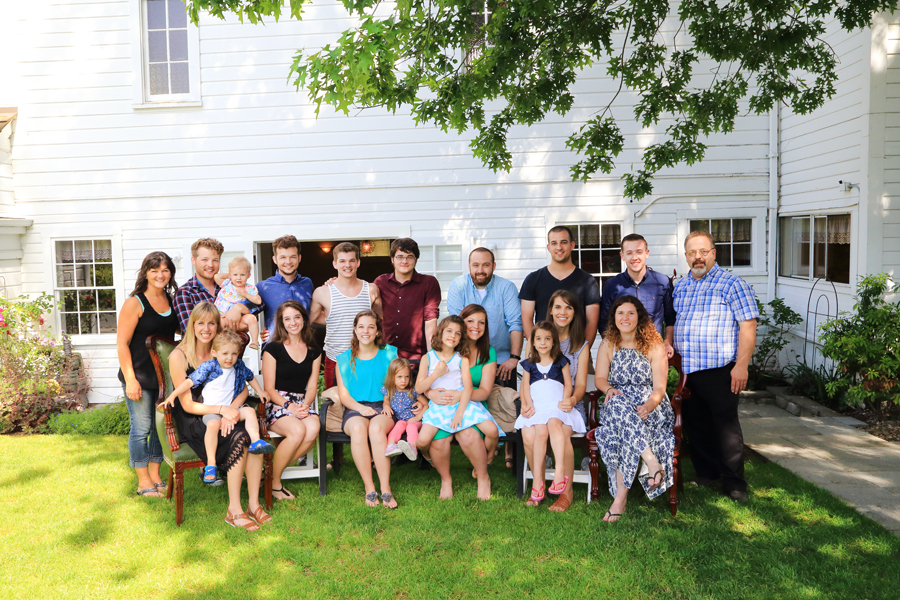 Natalie graduates from Snohomish High School today.  She's the last of her siblings to do so, and to mark the occasion, all of her older brothers (and a couple super special bonus-brothers), decided to surprise her and all show up.  They haven't all been together in one place for years….
The feat was no small one!  The plotting started in October, and everyone managed to keep the secret.  People were coming in from as far away as Florida and Tennessee, all showing up in the Snohomish area over the last week.  On Saturday, Natalie's graduation open house was held at her mom's wedding venue, Belle Chapel.
As family and friends gathered in the lawn on the beautiful, sunny afternoon, Natalie was handed a present to open.  Her back was to the garden entrance as she pulled out a handmade quilt from her grandmother (a tradition in her family).  But the big surprise was gathering behind her, and as she was told to turn around, even this photographer had to fight back the tears.
Natalie's reaction to seeing her brothers and their families all standing behind her was priceless.  It was an awesome afternoon, buzzing with excitement and love.  What better way to celebrate such a great accomplishment as a graduation!?
And now, for pictures from the party!