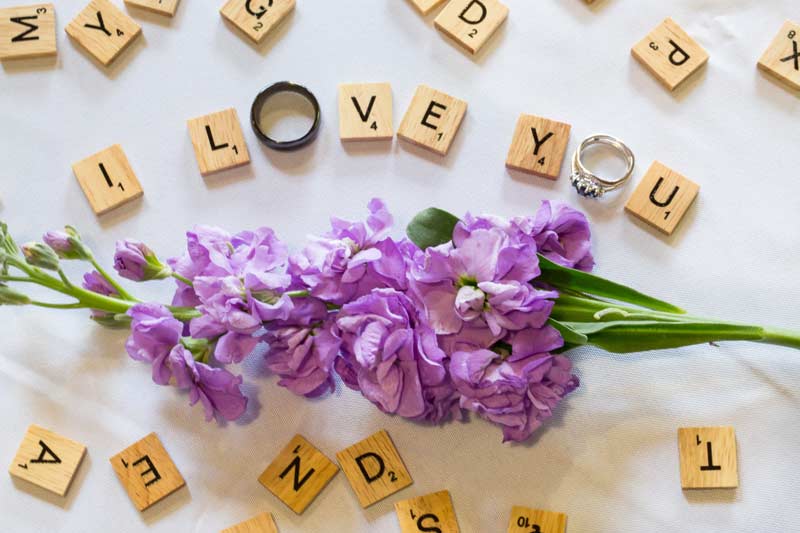 Paul and Faye got married on a drizzly day out in Poulsbo, WA.  After a week of sunny hot days, the weather wasn't as cooperative as we'd hoped.  But a few breaks in the clouds allowed us to get outside and play on the playground outside their venue, the Island Lake Park community center.  It's a great log building in a beautiful park nestled in between the trees.  And it was a perfect background for their big day.
Scrabble tiles, hydrangea, and lavender abounded.  There was even a lavender toss to see the couple off at the end of the day.  It was beautiful wedding for a fun and laid back couple, and we were so glad that we got to work with them!
And Now – some of our favorite photos from the day.