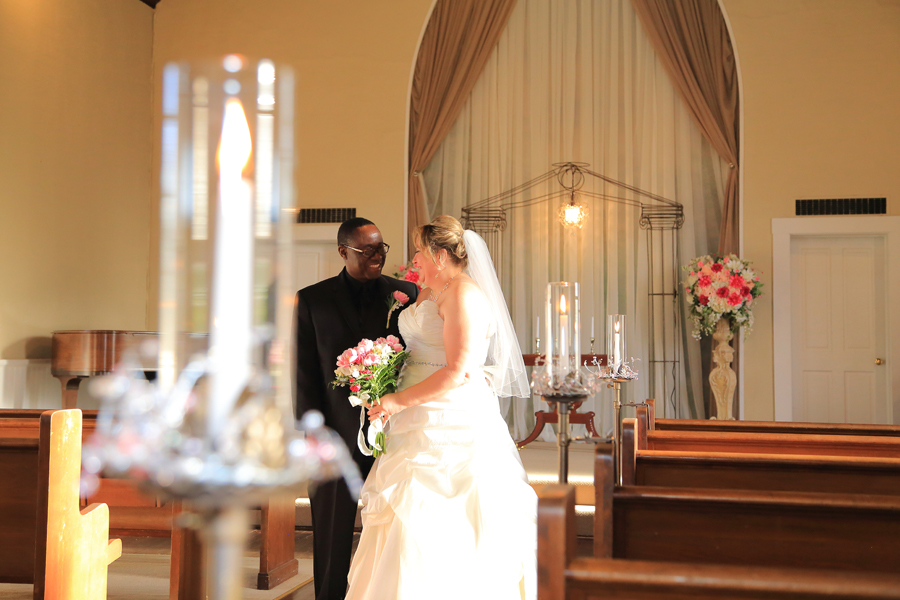 Every once in a while, the universe gives you the opportunity to do something small that will make a huge impact on someone else.
Rhonda and Kamorlay met and fell in love while living in Minnesota.  After being together for around 2.5 years, they already knew that they wanted to get married some day.  When Rhonda got a job in Wenatchee, and Kamorlay decided to follow her to Washington, they knew that they wanted to move that timeline up.  The big wedding they'd always thought they'd have gave way to a small elopement with a couple friends as witnesses.  Rhonda found a beautiful dress off the rack (that looked like it was made just for her!), they booked a spring Sunday at Belle Chapel in Shonomish, and found me.  Their elopement plan was starting to take form.
Since most of their friends and family couldn't be in attendance, photography was one of their top priorities, and we made a plan for several hours on the big day.  But then moving Kamorlay across the country proved to be more expensive than predicted, and the budget was already starting to feel cramped.  When his brother passed away two weeks before the big day, they made a very tough decision.  Things that weren't absolutely necessary, and that hadn't already been paid for, were going to be cut so that they could help his family pay for his brother's final expenses.  They arranged with me to cut down the photography coverage, and shared that even their small wedding cake hadn't made the cut.
There was no plea for charity.  In fact, during one message Rhonda even offered to let me out of our agreement while still paying me $100 for the time and advice I'd already provided.  So rather than getting upset over lost business, I decided to do something.  I was already planning to give them some extra time above what they could pay for.  But, I also  reached out to the wedding community, and managed to get a couple extraordinary vendors to pitch in to help me make their day a little brighter.
Sharon at Belle Chapel got her reception space ready early (their rental did not include it), and let us use it to stage a small surprise for them.  That surprise included champagne that Mike and I brought, a small cutting cake and cupcakes from Rachelle at Sweet Sunshine Bakery in Lake Stevens, and a cash donation from PJ at PJ Parsons Presents for them to use toward a post-wedding celebration.  Sharon also provided all the serving pieces and a couple lovely bistro tables for displaying it all.  Their reaction was worth every bit of effort!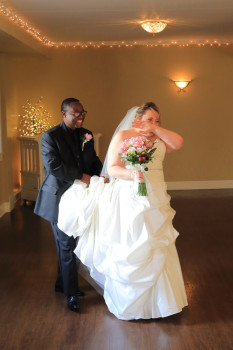 After our little mini-reception with their friends, we headed down to Seattle just in time to catch the amazing sunset from the outlook near Parson's Garden.  Then we hit up Kerry Park for a few skyline shots before calling it a night.
I've never felt so glad to be a wedding vendor and part of such a great community of vendors.  BTW – all of these amazing ladies are part of the Snohomish Wedding Guild, and are a great example of the kinds of amazing people in our membership.  I highly recommend you look through our ranks for planning your own events!
And now… after much rambling…
Some of our favorites!!