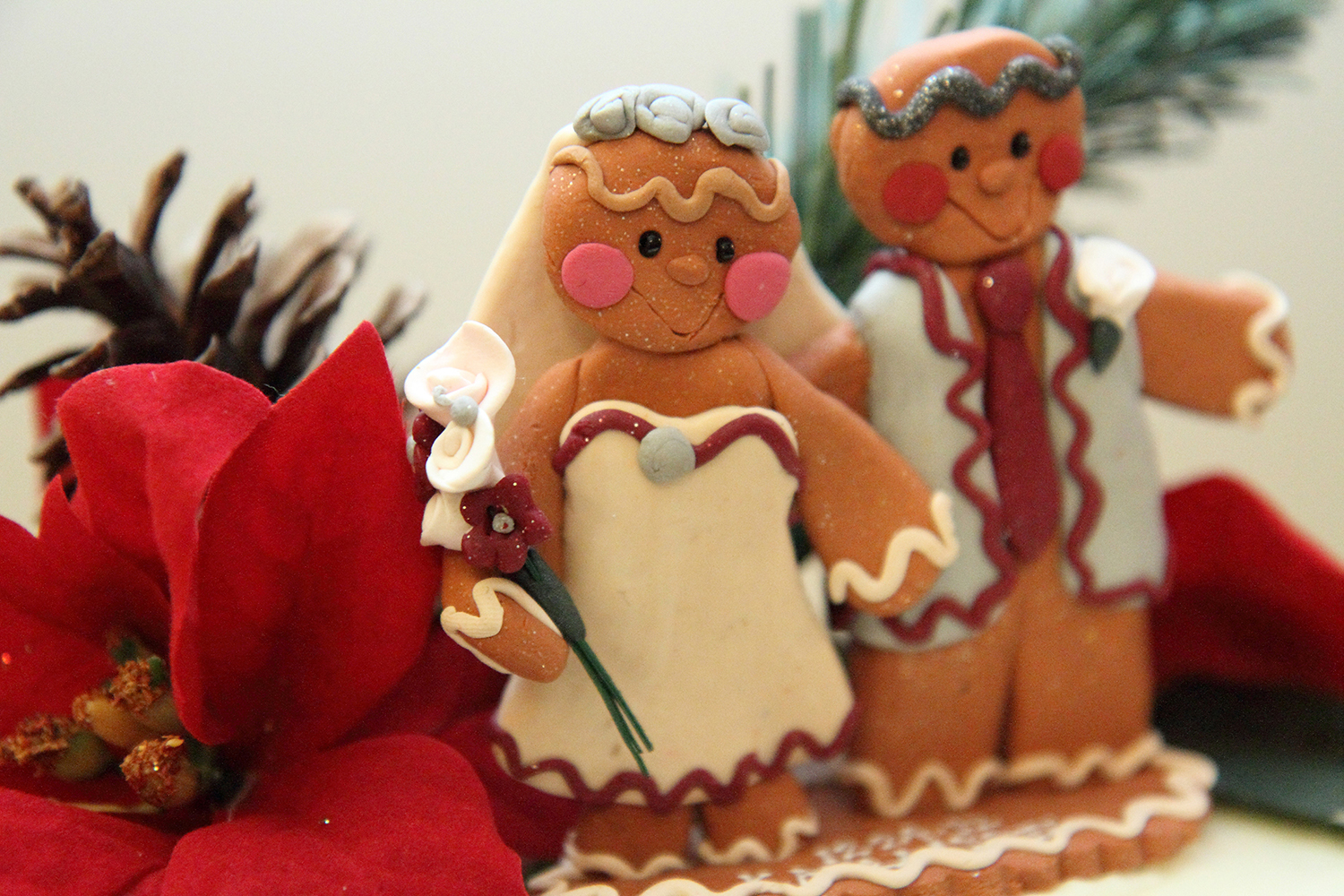 Okay. Okay.  OKAY!  I know that it is still September…  But in all fairness, I started getting pumped up for Christmas back in July.  And no, I'm not referring to that ironic "Christmas in July" thing, I mean really truly being ready for Christmas.  So forgive me my punny title.  But this girl is going through withdrawals.  So, I've included a couple photos from Christmas theme events… just because they were awesome!  (And yes, I am part of the problem.)
Anyway, let's get to the point – the real reason I'm writing this post.  The Wedding Photography Checklist.
Checklists can be an amazing tool to use to help you really get the most out of your wedding photos.  However, they are really only as valuable as the effort you put into them.  What does that mean?  Well, it means that you shouldn't just scan the checklist page out of your wedding planner and email it to your photographer.  Many brides, especially those without coordinators, get overwhelmed by the details and just start doing what their books tell them without really asking why.  But all that generic page tells the photographer is that you really don't know what you want, and to just "get everything".  What's wrong with that?  Well, nothing honestly.  Nobody absolutely *needs* to have a wedding photo checklist.  If you don't want to stress out about the photos and you trust your photographer's judgement, you really don't need one.  Just be sure to communicate the basics of what you want, and be done with it.  However, for those of you out there that think checklists are the way to go – here are my suggestions for making sure that you really make one that is both useful and personal.
Making Your Checklist
1. GET STARTED Use the checklist in your planner (or one you found online) as a guide for brainstorming, not as gospel.  Go through the list and cross off things you don't care about.  I remember the list I found when I was planning my wedding, which included photos with your sorority sisters.  I wasn't in a sorority in college.  So for me, that one got crossed out immediately.  I've also had a bride that didn't care to have photographs of the food.  Maybe that's important to you, maybe it isn't.  The point is, make sure you are clearing out the stuff that just doesn't matter.
2. REVIEW Look over the remaining photos on the checklist to see if anything major is missing.  Many don't include references to special family members outside of parents and siblings.  So, if your 98 year old great grandmother will be there, and you want a picture with her, be sure to add it to the list.
3. GENERALIZE Look for things you can group together and generalize.  Unless you are hiring someone inexperienced, we don't need a checklist full of line items of all the decor items, for example.  A simple "ceremony and reception decor" will generally suffice.  But, if you have a specific thing you want extra attention given to, go ahead and note it individually.  That will actually help call attention to it, rather than having it get lost in a sea of flower arrangement names etc.  Bottom line – be general where you can, but be detailed when it is important.
4. CONSIDER THE GROUPS Really think about what family photos you want.  How much of your extended family do you intend to include?  Do you want individual photos with a lot of people, or mostly just groups?  Do you want group or individual photos with anyone not family?  Be sure to note all of this on your checklist.  Also think about what you want from your bridal party photos.  There are lots of options, and nothing is "wrong" or "right".
5. REVIEW AGAIN Give everything a rating of "must have" or "nice to have".  This is important because it gives your photographer a way to prioritize in case things are running tight on time.
6. MAKE IT PRETTY Re-write your checklist.  Type everything out and get it organized.  This gets rid of the clutter, and also gives you a chance to re-evaluate and add/remove things as you go.  Feel free to revise your checklist as your planning advances.  You can send the final draft to your photographer a couple weeks before the big day.
Voila!  You have a brand new, personalized, useful, meaningful wedding photography checklist.  Well done!
The biggest thing to remember about checklists is to keep reasonable expectations.  Checklists are a tool that can help you plan out your time and to give your photographer and idea of what is most important to you.  However, if you do not allow enough time for all of the photos you want, it won't matter how good your checklist is.  So be sure to plan your timeline accordingly (I'll be writing another post on that soon, so keep and eye out!) and allow adequate photography time for what you want.  Also remember that your photographer will probably have that checklist nearby, but with the typical fast pace of a wedding, will probably not want to take the time to put down the camera to go over it regularly.  So if you notice them missing a key photograph (like that picture with your grandma) say something.
Here's my starter checklist.  I've purposefully kept it very general as a way for you to have something to expand on in the areas that are important to you.
*I am using bride/groom for the example, but this can be easily adjusted for bride/bride and groom/groom
**Be sure to let your photographer in on any surprises or planned big moments that will be happening, so that they can be prepared to capture it.

Bride getting ready
Groom getting ready
Bride's dress and accessories
Bride getting help from mom/sister/friends
Bouquets & Boutonnieres
The First Look
The Bride & Groom (both fun and formal)
The Bride
The Groom
The Bridal Party (both fun and formal)
Ladies of the wedding party (both fun and formal)
Guys of the wedding party (both fun and formal)
The WHOLE family
The Bride's family (including any smaller break-outs)
The Groom's family (including any smaller break-outs)
Ceremony decor
The ceremony (make sure to note anything special/unique that might be happening)
Receiving line
Bride and Groom leaving for reception
Grand entrance
Reception decor
The food/drinks
Candids of guests
Cake Cutting
Formal Dances
Bouquet/Garter toss
Guests dancing
Grand Exit