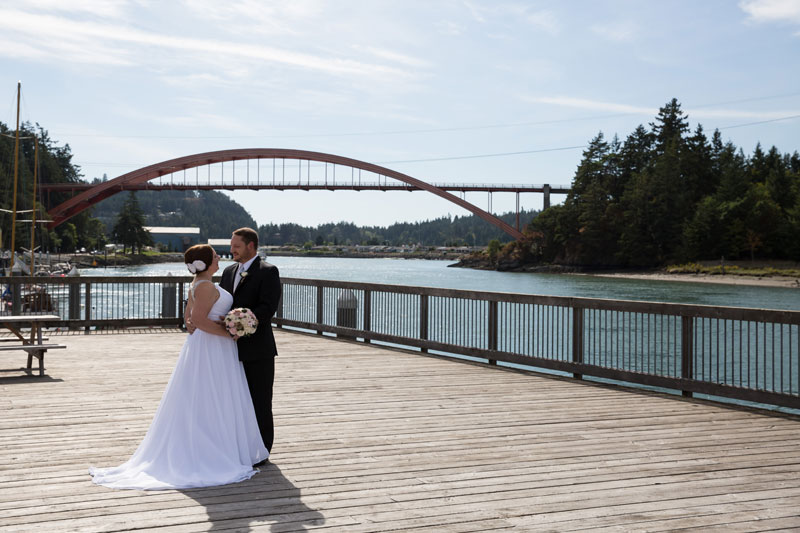 Stephanie and Norman got married just as the summer was starting to turn into fall. The sun was out, but it wasn't too hot. The leaves were starting to turn on a handful of trees, but hadn't left anything bare. The sun set early enough to appreciate it, but not so early that the entire reception was in the dark. In other words: the day was perfect.
And let's just touch on their venue! Maple Hall in La Conner is a hidden gem! Right on the water with an excellent view of the bridge and a nearby dock great for photos, the outside is hard to beat. Inside you'll find beautiful architecture and soft tones mixed with pretty views on the upper floor and in the lobby. The large room downstairs is perfect for a less formal event, but can easily be dressed up. And there's a balcony! Basically, I love it.
But let's get back to the couple, shall we? Because they were so much fun! And that bouquet – such an awesome alternative to live flowers AND fake flowers. Oh – and did I mention that their ceremony music was all instrumental renditions of Disney songs? Because the bride walked down the aisle to "Can You Feel The Love Tonight" – and I just about died from the sweetness of it!
Take a peek at what I'm talking about!