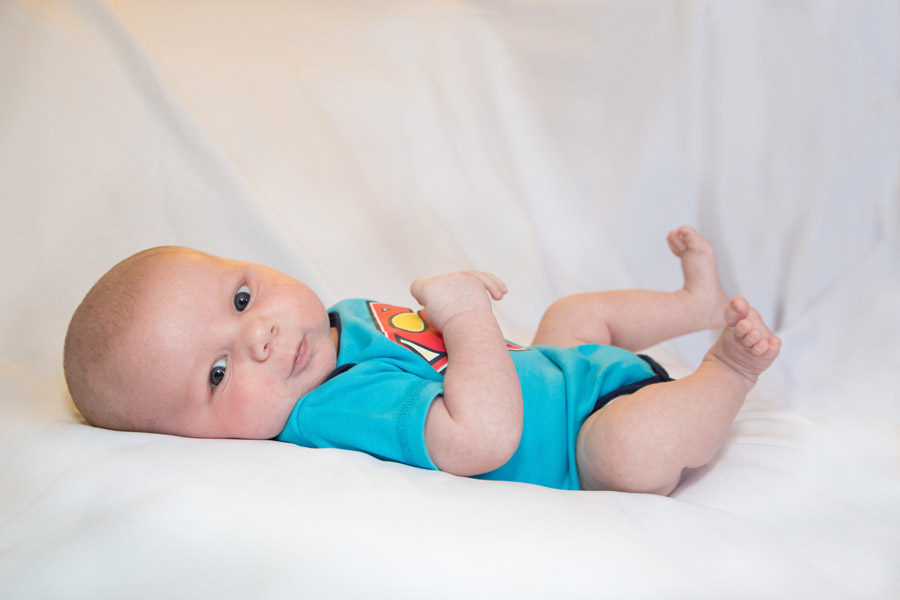 World, meet Jase.
Jase is kind-of awesome!  He doesn't know it yet, but he's going to be the best super-hero sidekick his big sister Christine could ask for.  You may remember his mama's super hero themed maternity session from earlier this summer, so it was only fitting that his baby pictures follow the same path.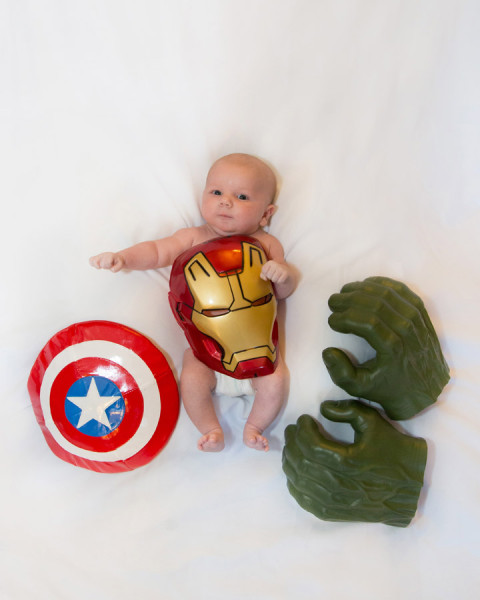 I got the chance to photograph Jase last week.  Normally, it's great to do newborn photos within a week or so after they are born, because they are still super sleepy and generally easier to work with.  But, some complications around his birth kept mama down for a few weeks.  (Let me tell you – modern medicine is amazing, and I'm so thankful she's ok now!)  Suprisingly, Jase was super chill.  He liked to stare at the camera and show off his great blue eyes, too.  Nothing to complain about there.
So, here are the photos!  Aren't they Adorable?