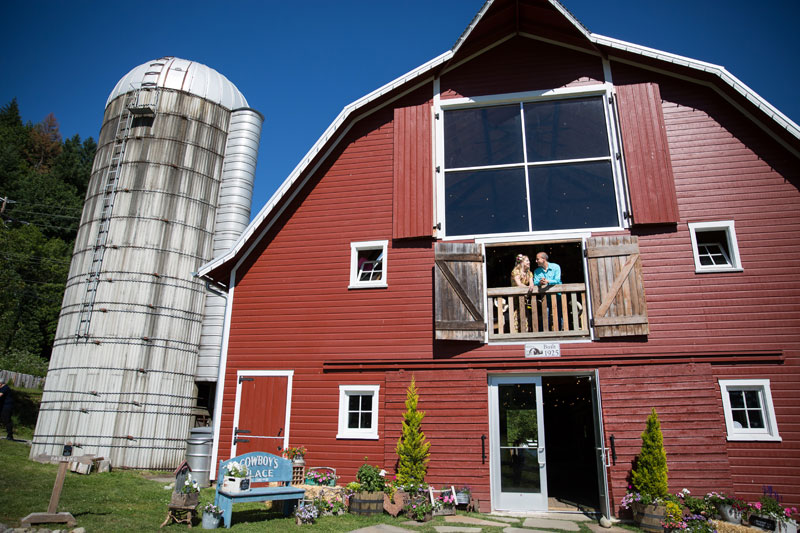 Taffy and Jim got hitched at Red Barn Farm in Redmond. They even had a hitching post made up just for the occasion. It was a super hot day, but that didn't stop everyone from donning their boots and dancing after the ceremony. Taffy and Jim have been taking country dance lessons for a while as a fun way to spend time together, and they brought in some friends to teach their guests some group dances so they could join in the fun.
The venue itself, Red Barn Farm, was decked out in colorful blooms, cowboy hats, and Taffy's extensive cowboy boot collection. The bride wore an amazing green floral western dress with boots (of course), and the groom looked handsome in jeans and a bright blue western shirt. Jim told a story about their first conversations (they met online, so he had hard evidence), and made the room collectively "awww" as he gushed about how beautiful Taffy was then, and is now.
Take a peek at their beautiful day!