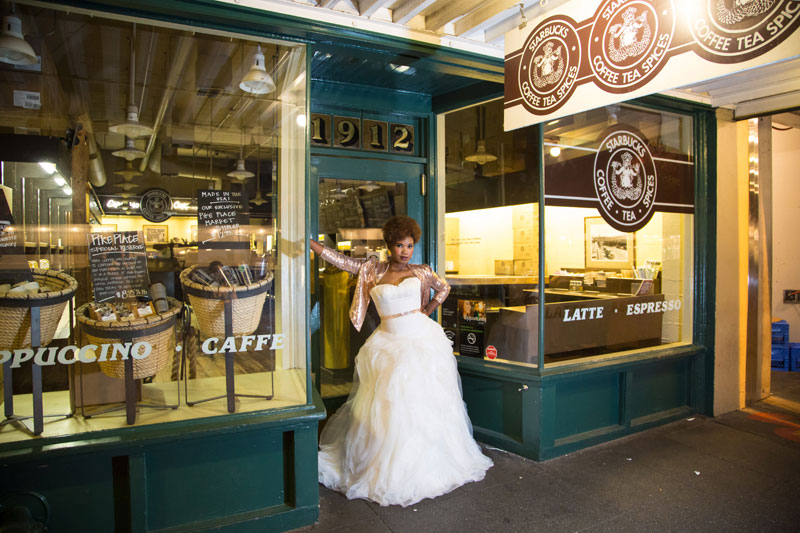 Back in 2015, I got together with a couple excellent vendors to put together a styled shoot in downtown Seattle. The idea was to take advantage of the blue hour and the city at night. We picked out a couple dresses from Le Salon Bridal, and Hanna Mazur got busy on our model's first look, which was fairly traditional. Then it was off to the waterfront with a fur stole from White Stole and our first gorgeous dress.
After we wrapped up stop number one, it was time for a change and a makeup upgrade. A slightly more party-friendly look on our model went perfect with the feather-busted dress and rose gold sequin blazer. We hit up Pike's Place Market after dark for this part of the shoot, and it was so fun playing around the empty stalls, and of course the famed gum wall.
Our last look was a sultry evening look with a simple and elegant boat-neck dress (even before Meghan Markle made them cool), and a silk scarf from White Stole. Hanna's look for our model was sultry with a bold red lip, and it was perfect for our Kerry Park final location.
Here's My Fav's!