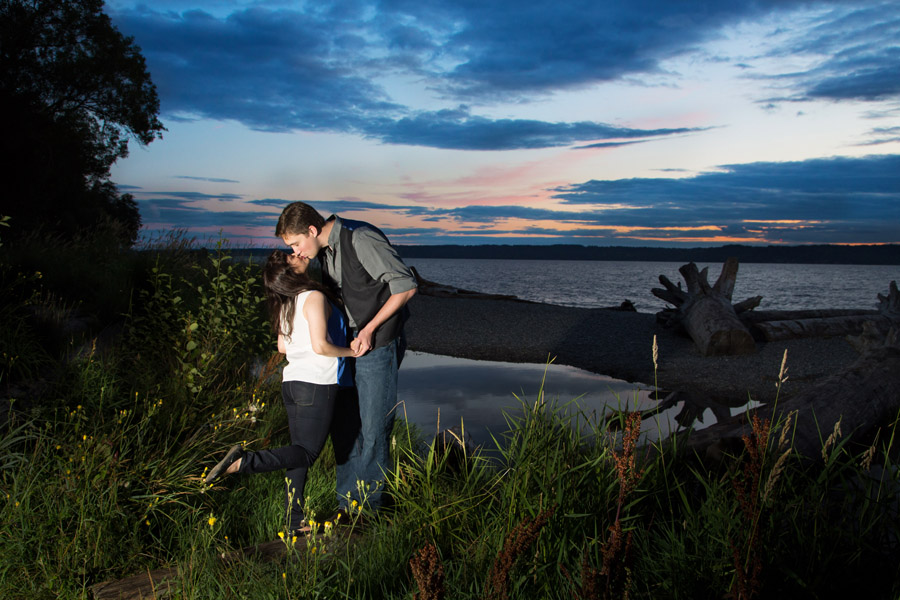 It was your classic office-romance-fairy tale that you never think will happen to you. Trupti and Patrick first met over boring work stuff. They started chatting about Star Wars one day, and the conversation just kept going, easier than they ever imagined. The next thing you know, they were out on a date. Then falling in love. Then moving in and buying a fluffy white puppy. And now, they're engaged and planning their wedding for next summer.
We met up at Seahurst Park in Burien for their engagement photos. The evening was cloudy and threatening rain… one of the few times that's been the case during this dry Seattle summer. But instead of getting wet, we just got an amazing sky to play with for a backdrop as the sun set over the sound. It was a beautiful evening.
Here's a few of my favorite photos!