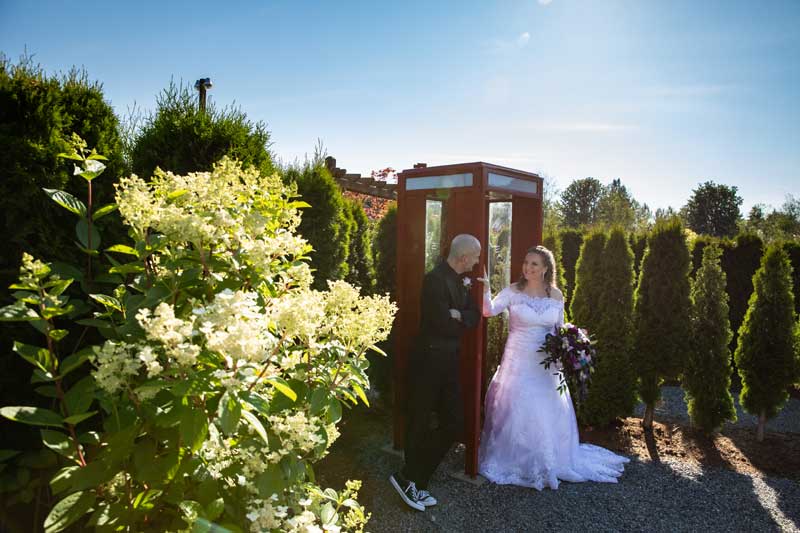 Nestled just off Hwy 9, where Marysville blends into Arlington, is an adorable little venue called Winding Path Gardens. With a gorgeously manicured lawn and gazebo, and an open covered area with the coolest wine bottle chandelier, the gardens prove to be the perfect setting for a truly pacific northwest outdoor wedding. That's where we got the pleasure of capturing Tylene and Garry's wedding day this last weekend, in all its purple splendor!
Seriously, I don't know if it's possible to find a couple more in love. The way Garry looked at Tylene would make any romantic swoon, and Tylene's eyes were sooo expressive. You can simply feel the love, even looking at the photos. There's just pure joy there, and it's good for the soul! Top that off with some truly beautiful purple decorations and flowers, good BBQ and some yummy cake and cupcakes. Guys – this is wedding goals!
Check out some of my favs from the day!
Also – check out some behind-the-scenes shots captured by my 2nd, Amber!