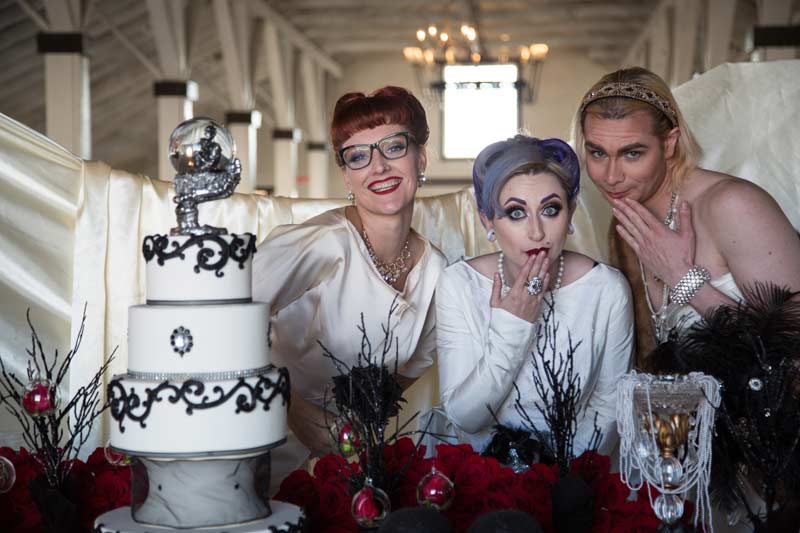 Sometimes, great things just fall in your lap.  That was the case with this epic shoot that I helped out with.  Bec from Blush Celebrations has started offering wedding rentals for couples that don't necessarily want the typical wedding rentals, but still want an awesomely decorated event.  Think less chalkboards and more skulls, less name brands and more vintage awesomeness.  One gorgeous October afternoon, bec texts me.  I knew she was working on a catalog shoot that afternoon, and our conversation went something like this:
Any chance you're free to come shoot at Dairyland like now?
Uh… maybe.  What happened to your photographer?
She has to leave.  And I have a drag queen here that I'm not ready to part with.
I'll throw my gear together and be there soon.
Because really.  A drag queen?  I'm so in!  And let me tell you – the shoot did NOT disappoint.  (Though I am a little sad that I missed the first half of the day.  heh)  But, I was happy to help a friend out and take part in this shoot which was SO MUCH FUN.
So here you go – all the Awesome.
Venue: Dairyland
Rentals (including fashion and accessories): Blush Rents
Cake: Cake Noir
Styling: Mockingjay Press